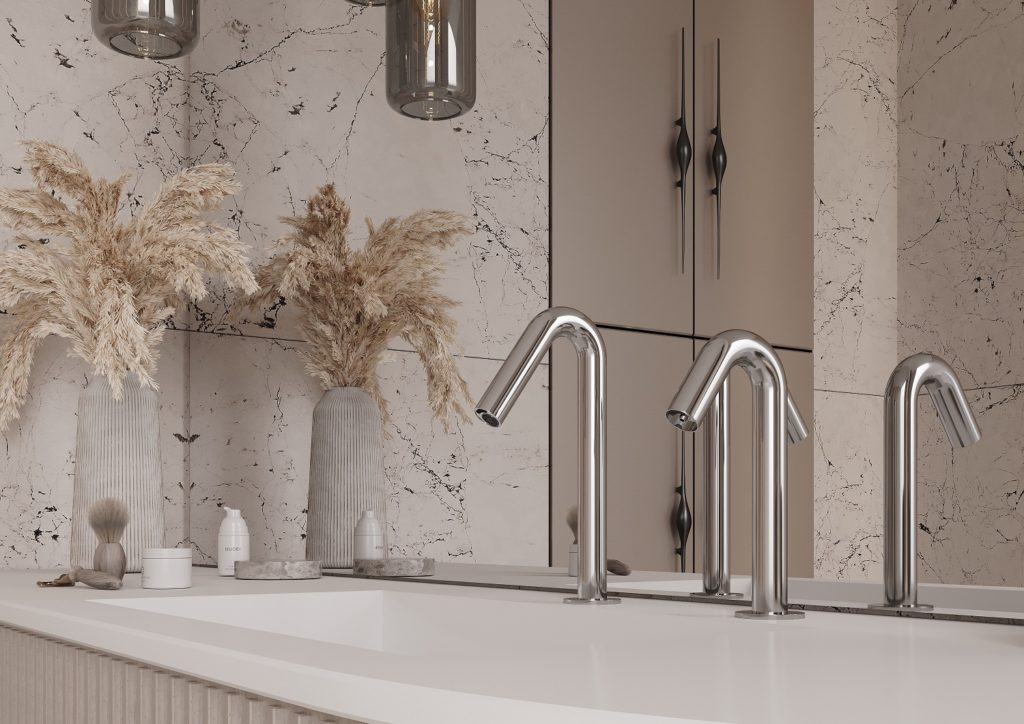 In today's fast-paced world, convenience and hygiene are paramount in every aspect of our lives. The Sintra electronic faucet, equipped with a sensor in the spout, is the game changer you've been waiting for.
In this article, we will explore the remarkable features of the Sintra faucet and how it can enhance your daily routines. Whether you are a tech enthusiast, hygiene-conscious individual or simply someone who appreciates modern innovation, the Sintra is designed to make your life more efficient and enjoyable.
Why choose the Sintra faucet?
1. Touch free Technology for Hygiene: In today's health-conscious world, minimizing contact with potentially contaminated surfaces is a priority. The Sintra faucet's sensor activated spout allows you to access water without ever touching the fixture. This not only reduces the risk of cross-contamination, but also adds a futuristic touch to your space.
2. Water Conservation: The Sintra faucet is not just about convenience, it is also about sustainability. The built-in sensor detects when you need water and when you don't, eliminating the need for constant manual adjustment. This means you'll save water and reduce your utility bills while contributing to a greener planet.
3. Effortless Installation: Concerned about complicated installations? Worry not! The Sintra faucet is designed for straightforward installation, making it a perfect addition to various spaces without requiring professional assistance.
4. Sleek and Modern Design: Your space deserves the best in terms of aesthetics. The Sintra faucet boasts a sleek and modern design that effortlessly complements any style. Available in polished chrome, matt black, or the trendy metallic tones copper and gold, Sintra is sure to add a touch of sophistication and style to your surroundings.

How the Sintra Faucet Enhances Your Lifestyle
Sintra isn't just a faucet, it's a lifestyle upgrade. Imagine effortlessly accessing water for various tasks without ever touching a handle or lever. This is the level of convenience the Sintra faucet offers. You won't want to life without it once you've experienced it.
Optimize Your Space with Sintra
To optimize your space with the Sintra faucet, simply visit our website and explore our range of Sintra models. We offer a variety of options to suit your specific needs and preferences. Choose between three different spout heights: Petite – Standard – Extra. And don't forget to pick the matching Sintra soap dispenser to complete the look.

The Sintra faucet with the sensor cleverly hidden in the spout is more than just a faucet, it's a technological marvel that enhances hygiene, conserves water and elevates the artistic design of your space. By choosing the Sintra series, you are not just investing in a faucet, you are investing in a more convenient, efficient and sustainable lifestyle.

Don't miss out on the opportunity to revolutionize your space. Upgrade to the Sintra today and experience the future of touch free, sensor activated faucets. Your space will thank you, and so will the environment.