Reduced to a simple and minimalistic shape with a curved spout, the Benkiser Sintra faucet lends elegance to any washbasin. Available in chrome, black and various other colors, it is the highlight of every high-quality washroom.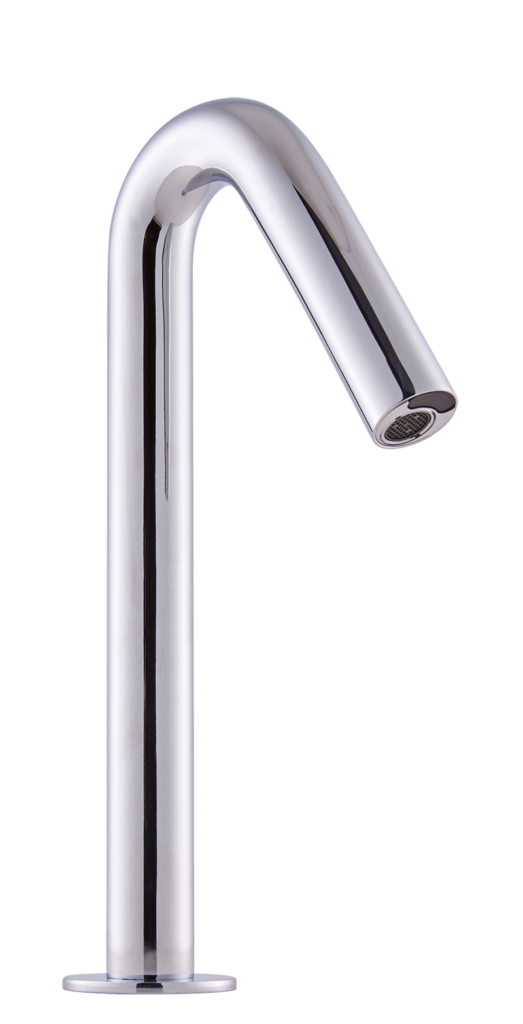 Thanks to the sensor hidden in the spout, you no longer come into contact with germs or surfaces while washing your hands. Water flow through the lead-free brass spout is automatically activated when you place your hands under the spout.
Of course, the flow stops automatically once you remove your hands. This saves water and allows you to wash your hands completely contact-free.
The desired water temperature can be preset with our optionally available thermostatic handle.
The self-adjusting sensor determines the optimal range after the first connection, further sensor settings can be set customer-specifically via an optional remote control. The automatic, 30-second hygienic flush is activated at the factory and prevents the supply lines from being left without water flow for long periods of time.
Trouble-free operation is ensured by the IP67 Dual Power Input Box included in the scope of delivery, which can be conveniently mounted on the water connection and supplies the faucet with power either via a 9V plug-in power supply unit or a 9V block battery.
Optional accessories as well as the fitting electronic soap dispenser is available at Productfinder.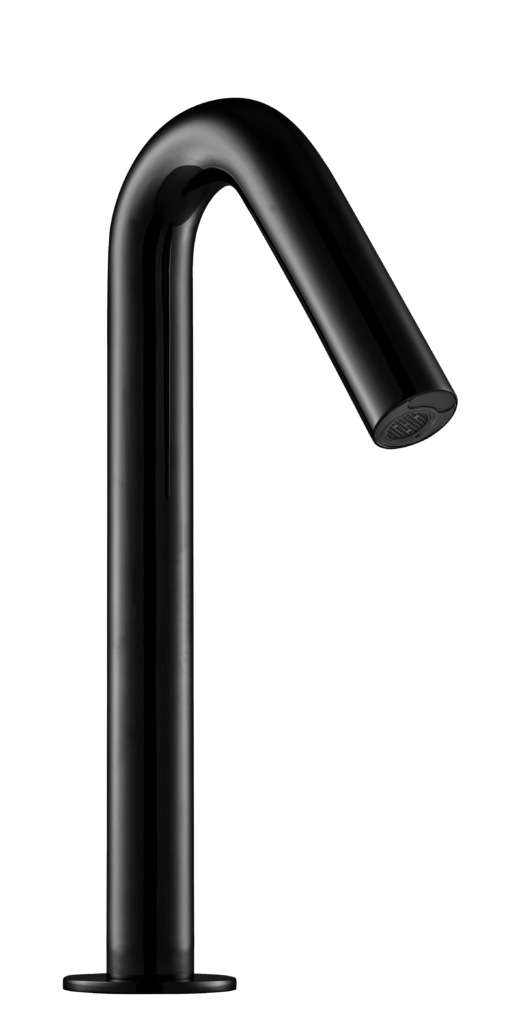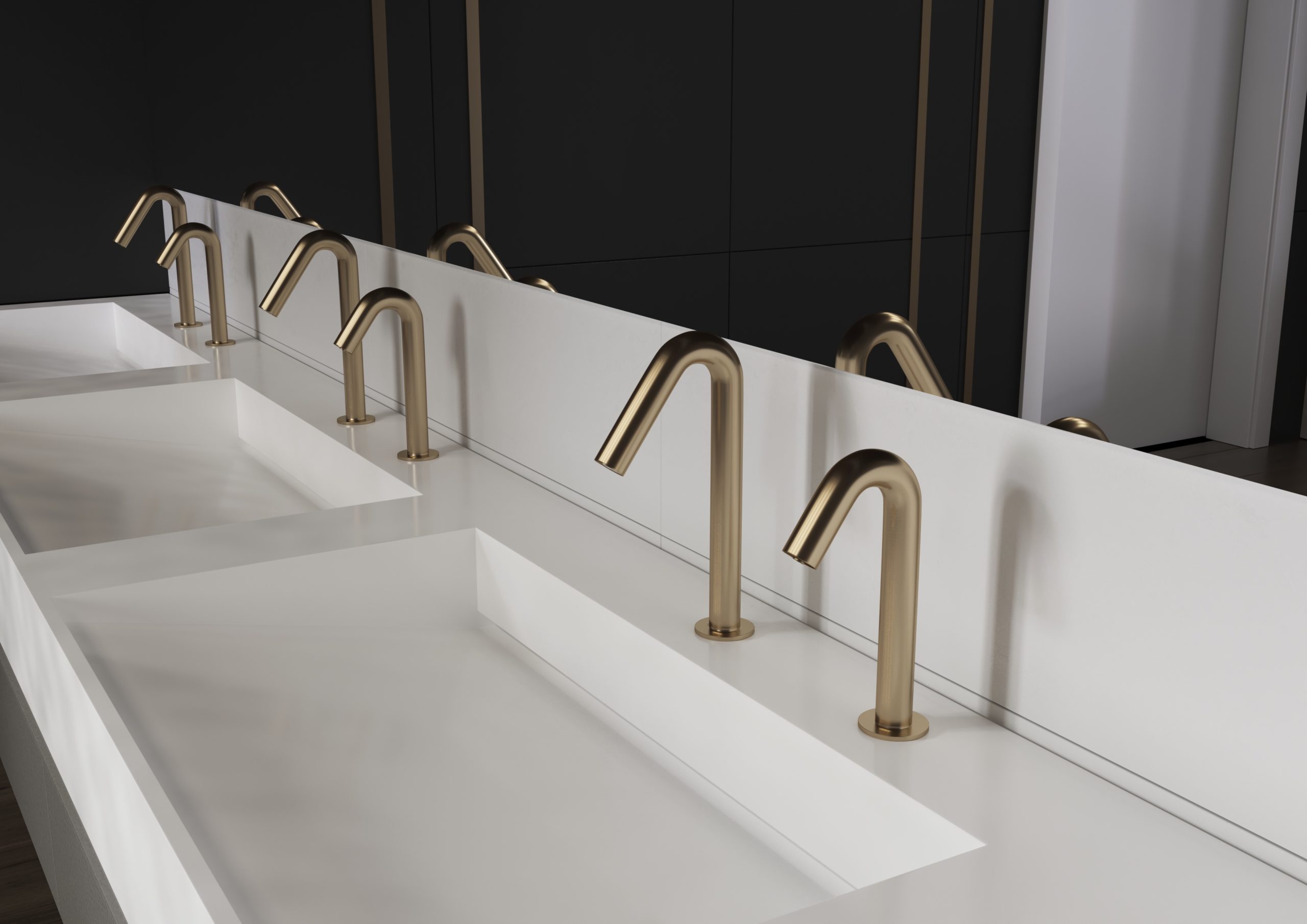 Do you like the Sintra series?
Then feel free to contact us.

Technical
information
Data sheets and
instructions
Matching
products
POWER SUPPLY
IP67 dual power input box with 9V power supply
IP67 dual power input box with 9V battery
(Battery not included)
FLOW PRESSURE
0.5-8.0 bar (7.0-116.0 psi); at an operating pressure of over 8 bar use a pressure reducing valve
WATER SUPPLY
WATER SAVING OPTIONS
4 l / min / 1.0 gpm – standard
1.89 l / min / 0.5 gpm – PCA spray
WATER TEMP
SAFETY SHUTDOWN
90 seconds, adjustable by remote control
HYGIENE FLUSHING
24 hours after the last use, for 30 seconds