At Benkiser, sustainability begins right from the start and not just when the product is installed and in operation on your premises. We live a holistic way of thinking, as this is crucial for us.
One aspect of sustainability is energy-efficient production. Taking economic aspects into account, we try to produce as sustainably as possible.
In doing so, all processes and workflows are constantly questioned and always adapted to all regulations relating to environmental protection, health protection and occupational safety.
Because only with the help of constant energy savings and at the same time lower water consumption, we can secure the needs of today and tomorrow.
We manufacture all important parts "in house". Self-closing cartridges, solenoid valves, infrared sensors, circuit boards are just a few of these valuable components.
Benkiser stands for uncompromising quality. Thanks to in-house production, we have the necessary specialist knowledge and development skills in the sensor sector.
Thanks to the particularly compact design of the infrared sensor, which is installed in the fitting for triggering, we can hide the sensor in the outlet. We can see the result with the Sintra fitting and the matching soap dispenser.
Due to the company's consistent focus on innovation and inventiveness, Benkiser was able to set itself apart from the competition with exceptional products from an early age.
---
Thanks to intensive exchange with our customers, we have recognized the need to react flexibly to the possibilities of the power supply. The Dual Power Box allows our customers to operate a fitting with a battery or with electricity without having to choose between the two types.
---
From the raw part to the finished product
The Benkiser supply chain
We are proud to be able to show a broad range of manufacture at our location in Burglengenfeld that is hardly to be found today. Our products are the result of the future-oriented thinking of the Benkiser team, based on the latest technological advances, with the aim of sustainable water saving – for a better future.
In our company, inventiveness and production are based on a tradition that has been passed on for generations (link to history), which Emil Benkiser founded in 1909. The quality management system of Benkiser Armaturenwerk GmbH is certified according to ISO 9001. This approach is not only propagated, but is lived by the entire workforce.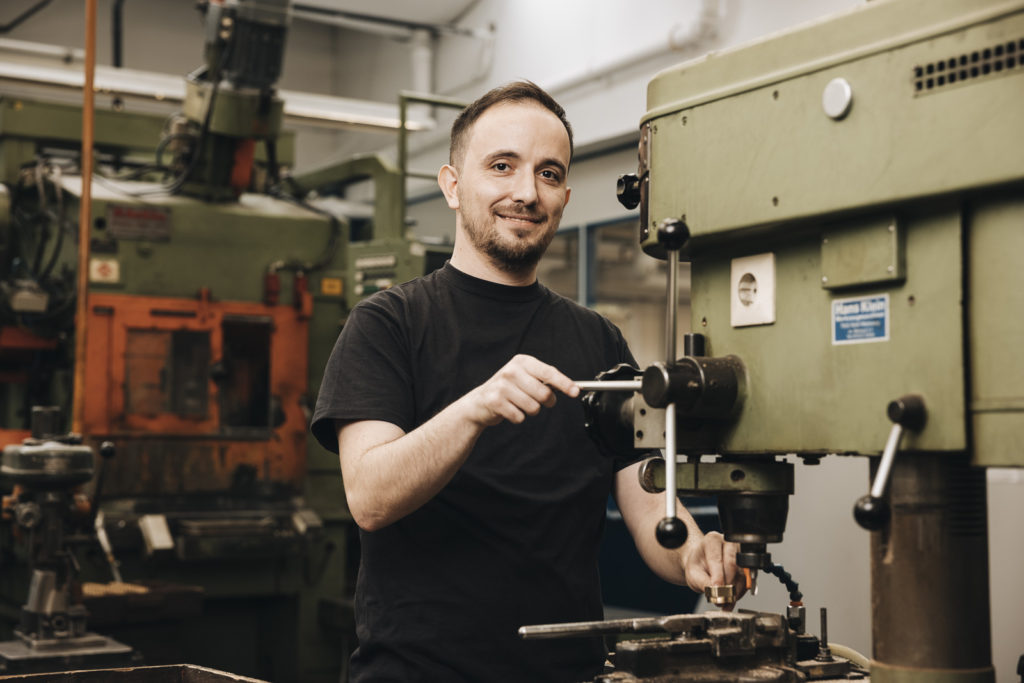 From brass blanks or plastic granules to finished faucets, the vast majority of the decisive components are manufactured in our own production facility. From series production to special customer requests, our experienced employees can respond to special requirements quickly and with the necessary technical knowledge.
Thanks to the help of our long-term business partners, we are able to respond to individual customer requests – in the usual Benkiser quality and implement them accordingly.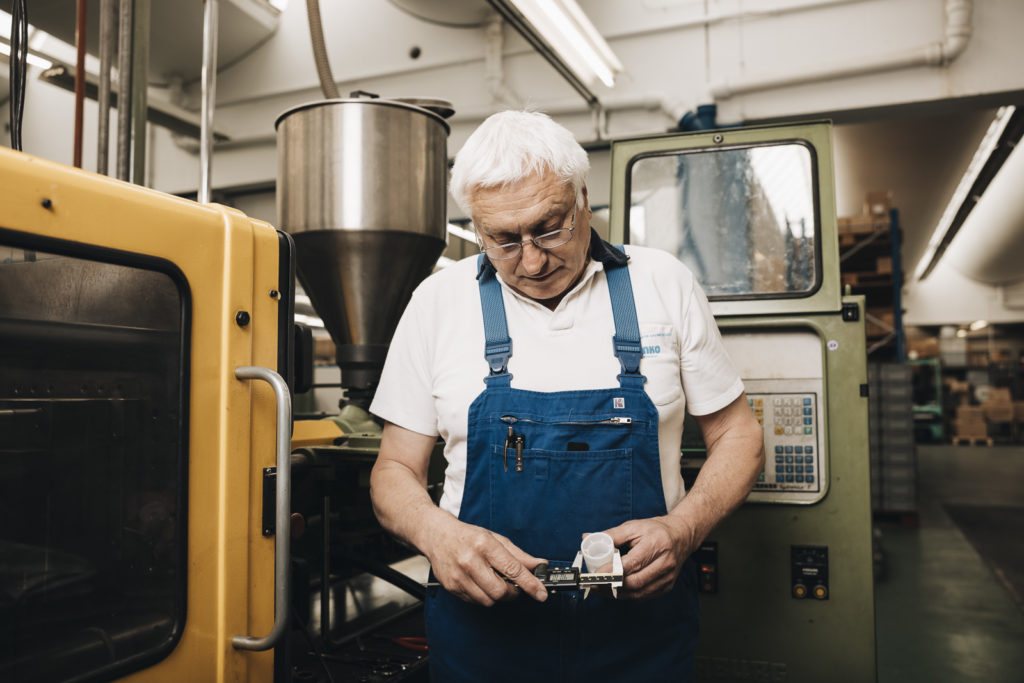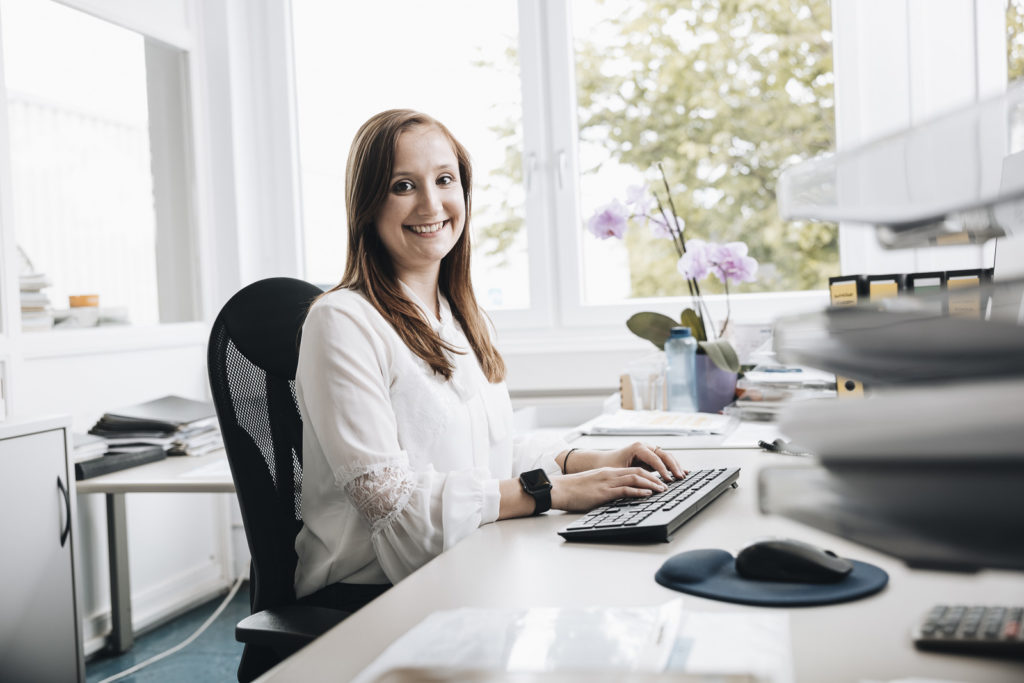 Above all, customers appreciate the personal contact with our long-term employees, regardless of specific technical questions, you can always reach the right contact person quickly and easily.
Whether in stock or produced for your order, Benkiser products always go through several quality controls before they leave our company. In this way, possible sources of error are discovered at an early stage in order to provide the customer with the best possible result. It doesn't matter whether it's a classic flush valve, component technology for the sanitary sector or modern electronic faucets.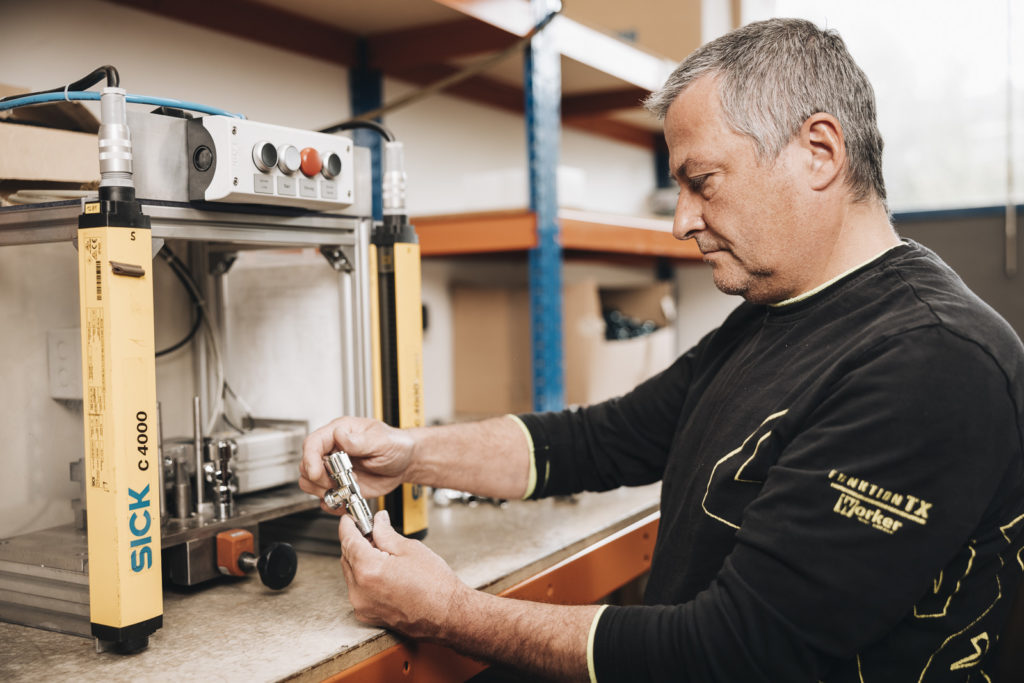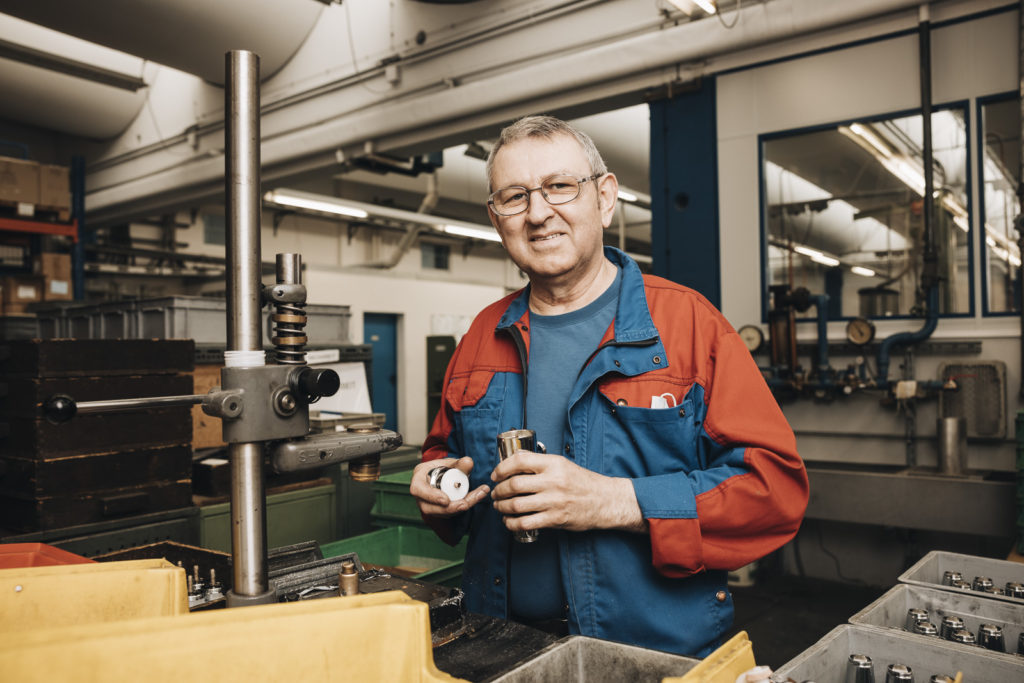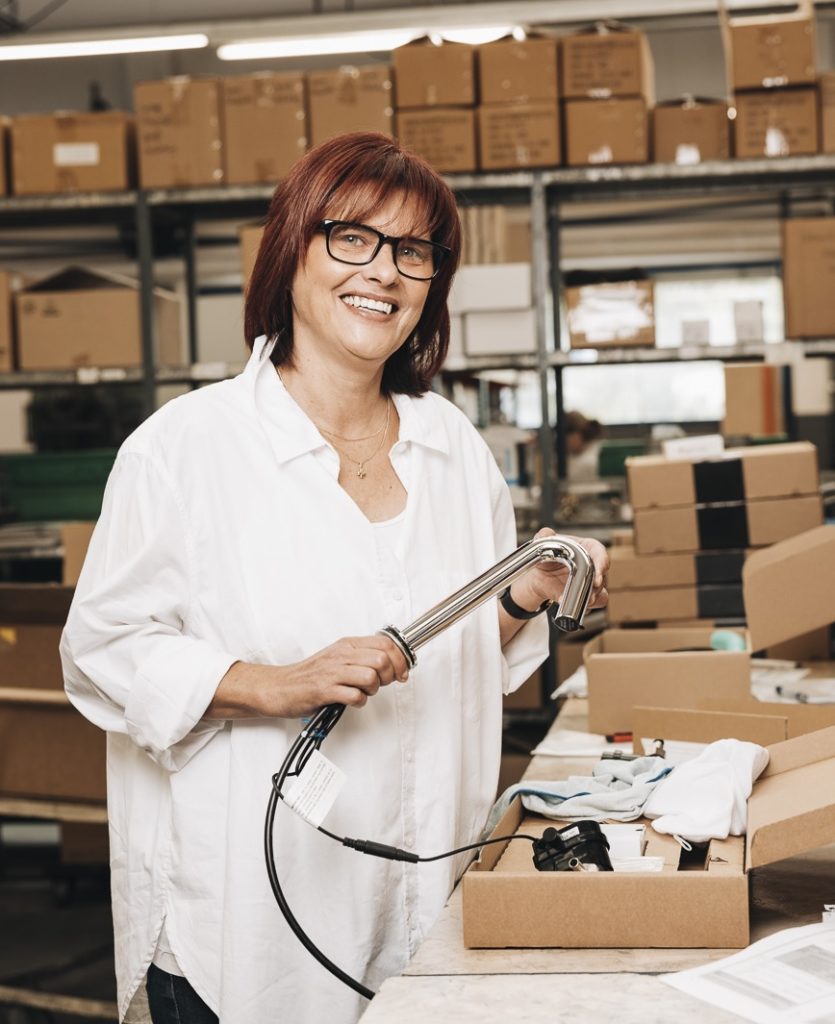 Our packaging and logistics team carries out the final checks. Every order is checked again here so that our customer can receive the desired products in the correct quantity and safely packaged.
If, contrary to expectations, something is wrong with your Benkiser product, our team will try to offer you an uncomplicated and suitable solution as quickly as possible. Perhaps a look at our Frequently Asked Questions can help, otherwise just get in touch with us.