The elegant all-rounder, whether touchless mixer or valve, Metrix II always cuts a fine figure. Ideal for high-traffic washrooms.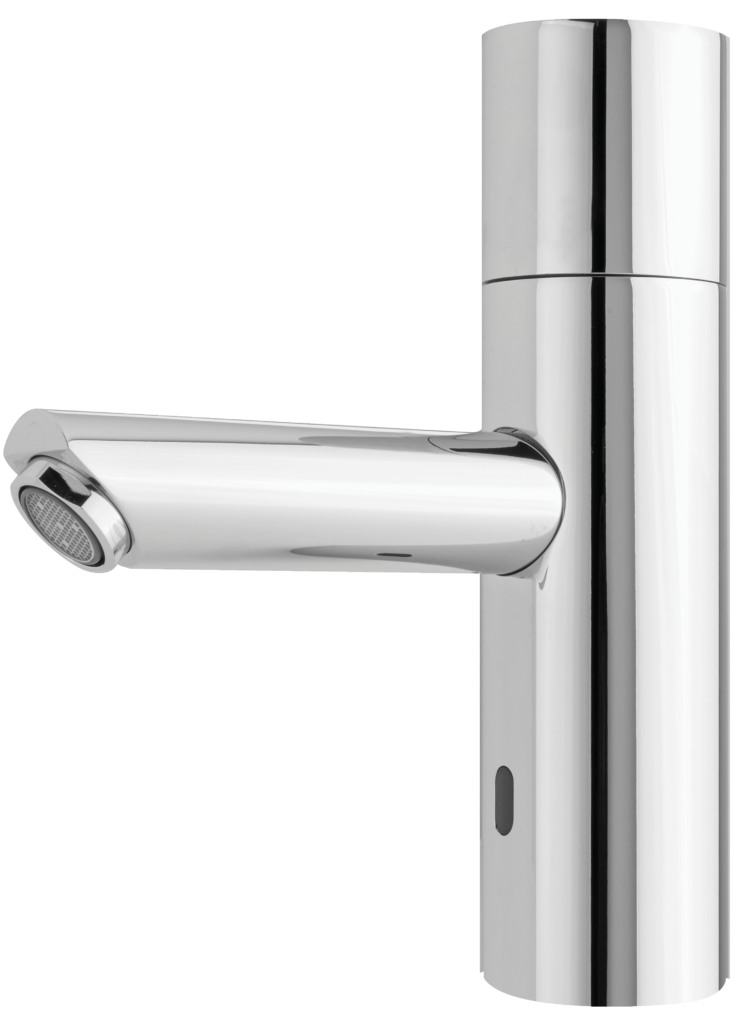 The flow of water is activated by placing your hands in front of the sensor discreetly embedded in the base. The contactless use offers the highest protection against germs and prevents cross-contamination. When you remove your hands from the sensor area, the water flow stops automatically, saving you water and energy.
Whether as a mixer with a practical handle including a hot water limiter on the side or as a valve for cold or pre-mixed water. The Metrix won't let you down; Highly frequented washrooms all over the world rely on its robust and reliable technology.
The faucet made of solid brass with a chrome-plated surface meets the highest standards. For example, the water-carrying components are made of lead-free material.
Sensor settings for individual adjustment of the electronic faucet can be made using the optional remote control. The automatic, 30-second hygienic flush is activated at the factory and prevents the supply lines from being left without water flow for long periods of time.
Long-lasting operation is guaranteed by the vandal-proof technology integrated into the faucet, which is nevertheless easy to dismantle for cleaning. A 9V power plug or external battery box serves as the power supply, which can be interchanged if necessary.
The Metrix series offers even more highlights for almost every application in a public washing area. You will find suitable accessories, the identical electronic soap dispenser, hand dryer and the self-closing faucet in the productfinder.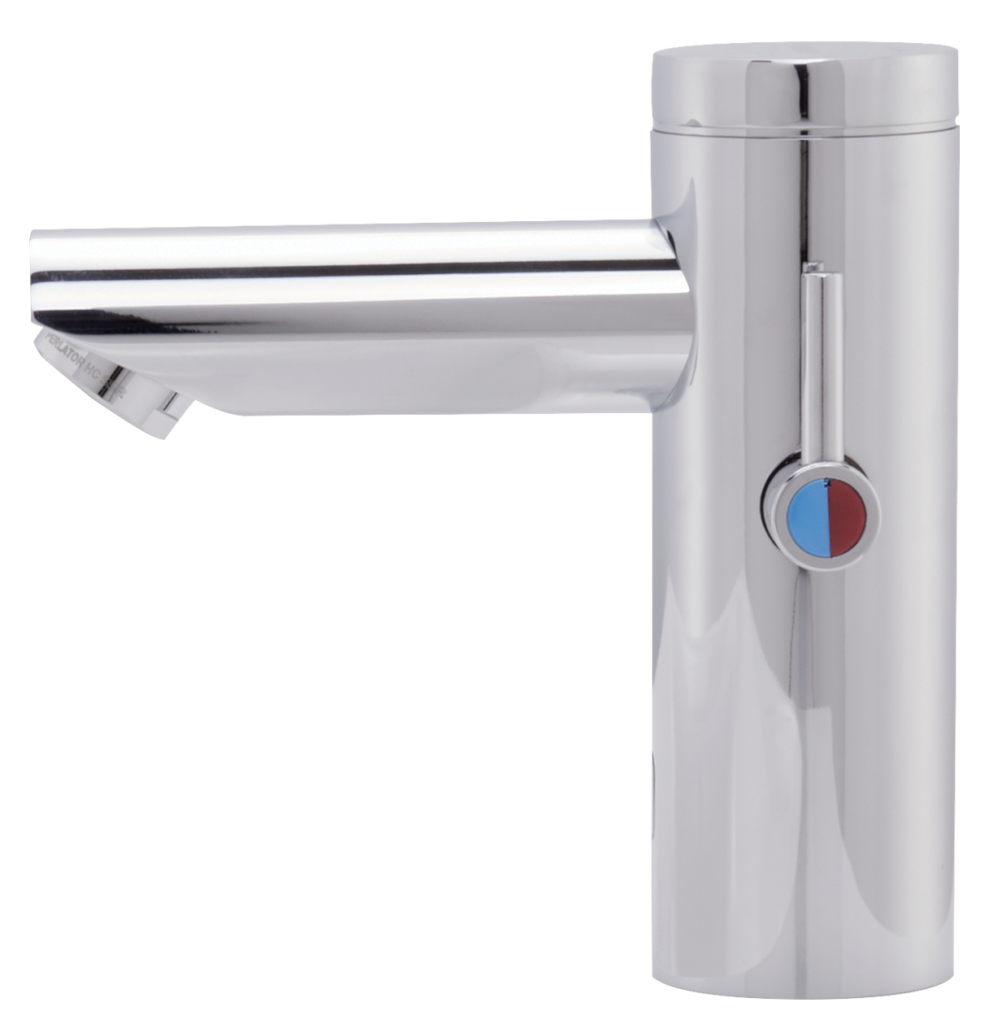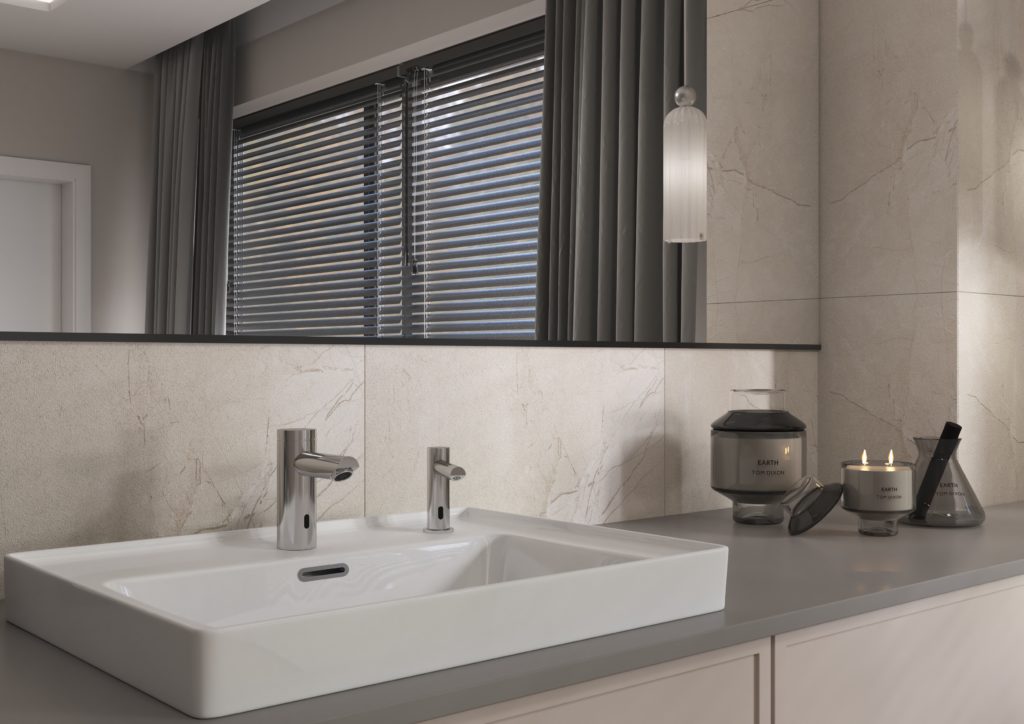 Do you like the Metrix series?
Then feel free to contact us.

Technical
information
Data sheets and
instructions
Matching
products
POWER SUPPLY
9V AC plug-in power supply 100 – 240 V 50 – 60 HZ
9V battery
6 x 1.5V AA batteries
FLOW PRESSURE
0.5-8.0 bar (7-116 PSI), with an operating pressure of more than 8 bar use a pressure reducer
WATER SUPPLY
WATER SAVING OPTIONS
6 l/min / 1.58 gpm – SSR PCA jet
6L/min/1.58GPM;
4L/min/1GPM;
3L/min/0.8GPM;
1.89L/min/0.5GPM;
1.3L/min/0.35GPM
PCA spray
WATER TEMP
SAFETY SHUTDOWN
90 seconds, adjustable by remote control
SENSOR ACTIVATION
Preset sensor range 90/120mm,
adjustable with the optional remote control
MOUNTING OPTIONS
Concealed, wall mounted, vanity mounted