Modern solution for a touchless toilet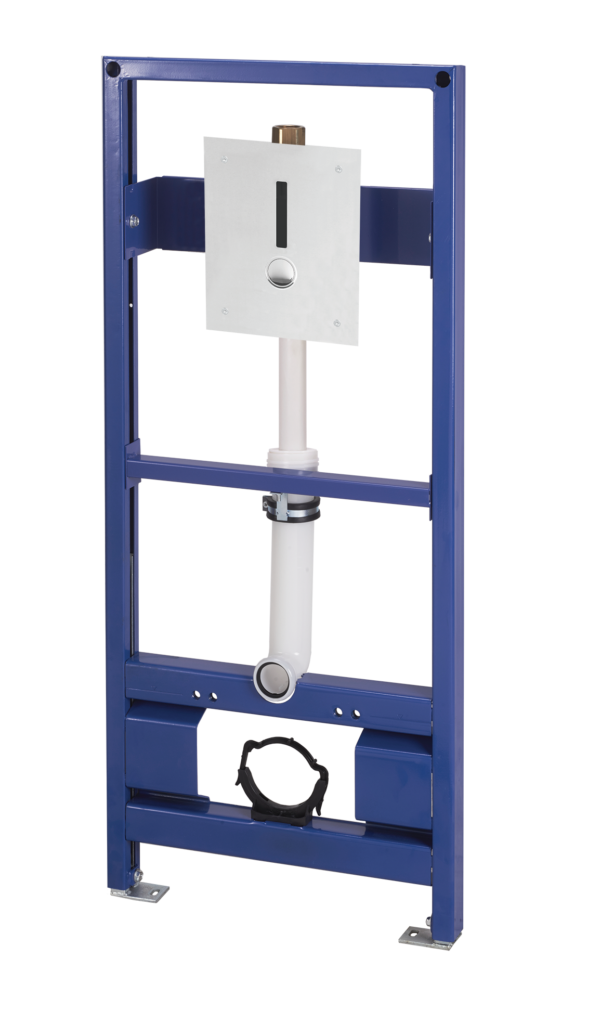 The hygienic solution for the toilet area. The WC electronic automatically detects the person in the sensor area and flushes when the toilet is vacated. This enables hygienic contact-free use. If desired, the flush valve can also be activated manually by pressing the designated button. Since the flush valve does not use a flushing tank, the formation of germs is automatically prevented. The integrated hygienic flushing ensures that the lines are flushed at defined intervals. Sensor WCs stainless steel plate offers increased protection against vandalism and is therefore ideal for all heavily frequented washrooms.
The flush valve is supplied with a robust, adjustable iron frame according to standardized measures. Electricity is supplied by transformer or internal battery box for 6 x 1.5V batteries. All components for connecting to a normal toilet are included in the scope of delivery.
Do you like the sensor toilet?
Then feel free to contact us.

Technical
information
Data sheets and
instructions
Matching
products
RECOMMENDED FLOW PRESSURE
1.0-8.0 bar (14.5-116 PSI), use a pressure reducing valve at an operating pressure of over 8 bar
POWER SUPPLY
6 x 1.5V AA batteries
9V AC plug-in power supply 100 – 240 V 50 – 60 HZ
HYGIENE FLUSH
24 Stunden nach der letzten Nutzung (Werkseinstellung), Ein24 hours after the last use (factory setting), adjustability 12-72 hours
FLUSH VOLUME
6 L / flush (factory setting)
SENSOR RANGE
700 mm +/- 50 mm / 27.56 "+/- 1.97" factory setting
ASSEMBLY
Incl. 1 x installation element with fixings, made of galvanized steel; element height: from 1140 mm to 1340 mm