The shapely, elegant self-closing urinal flusher has become an integral part of many washrooms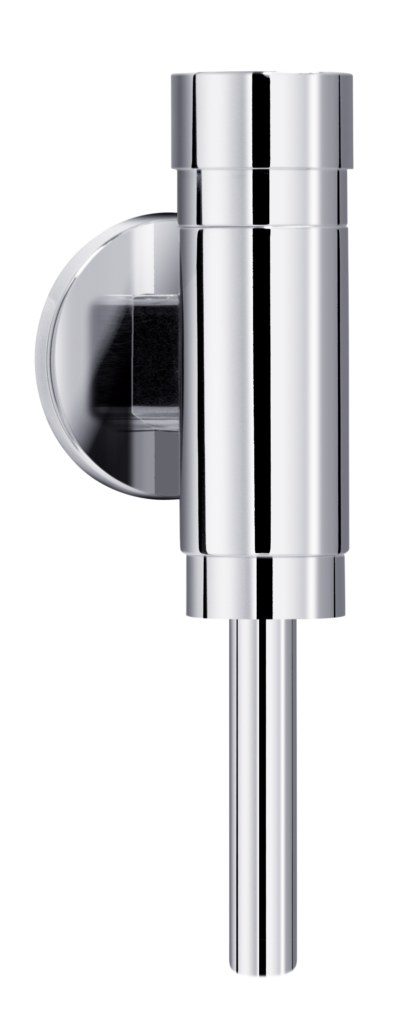 With the Benkiser flush volume control, you can adjust the amount of water per flush manually and continuously. This enables active water saving from just one liter per flush for modern urinals or higher flush volumes for older ceramic models. The chromed full-metal design of the push button offers you the necessary protection against vandals in highly frequented washrooms, which focus on particularly high demands on the material used. The built in cartridge is particularly low-maintenance thanks to the innovative channel layout.
The certified VIVA urinal flush valve comes with all the components required for easy surface mounting. Various flushing pipes are available if required.
For more detailed information, get in touch with us.
Do you like the VIVA urinal flush valve?
Then feel free to contact us.

Technical
information
Data sheets and
instructions
Matching
products
TECHNOLOGY
With push button actuation (full metal)
Flush volume 1 – 6 liters individually adjustable (factory setting approx. 3 liters in 6 seconds flush time, at 2 bar)
flow pressure of 0.5 bar to max. 5 bar
Flushing flow max. Up to 0.5 L / sec., Adjustable by pre-stop-valve
Connection thread 1⁄2 "(DN 15)
Scope of delivery: Flush pipe diameter 16 mm x 180 mm, urinal connector, brass chrome-plated, large wall-mounted sliding rosette "688"
Weight: approx. 800 gr.