Simple elegance in the washroom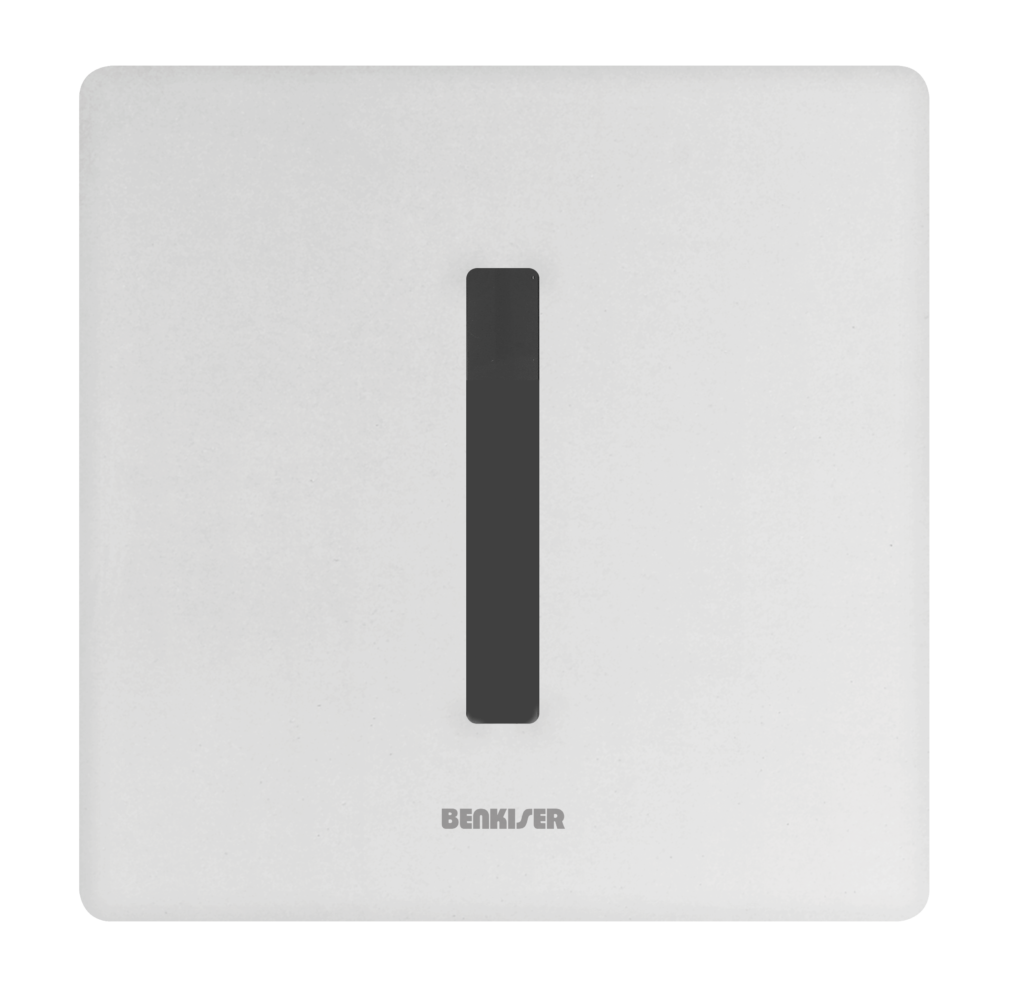 The Benkiser Sensor Urinal Fertig Set is the ideal solution for public and commercial washrooms. The concealed urinal solution can be operated with a power supply unit or an internal 9V battery box. The concealed construction set, which is easy to install, is available separately and is installed during the construction phase. After completion of the building phase, the Fertig Set with stainless steel cover plate is placed on the concealed box and you get a hygienic, touch-free, elegant solution for every urinal.
The cover plate of the Fertig Set II is available in stainless steel, chrome, matt black and white. Thus, the product can be ordered depending on the design and color selection of the washroom.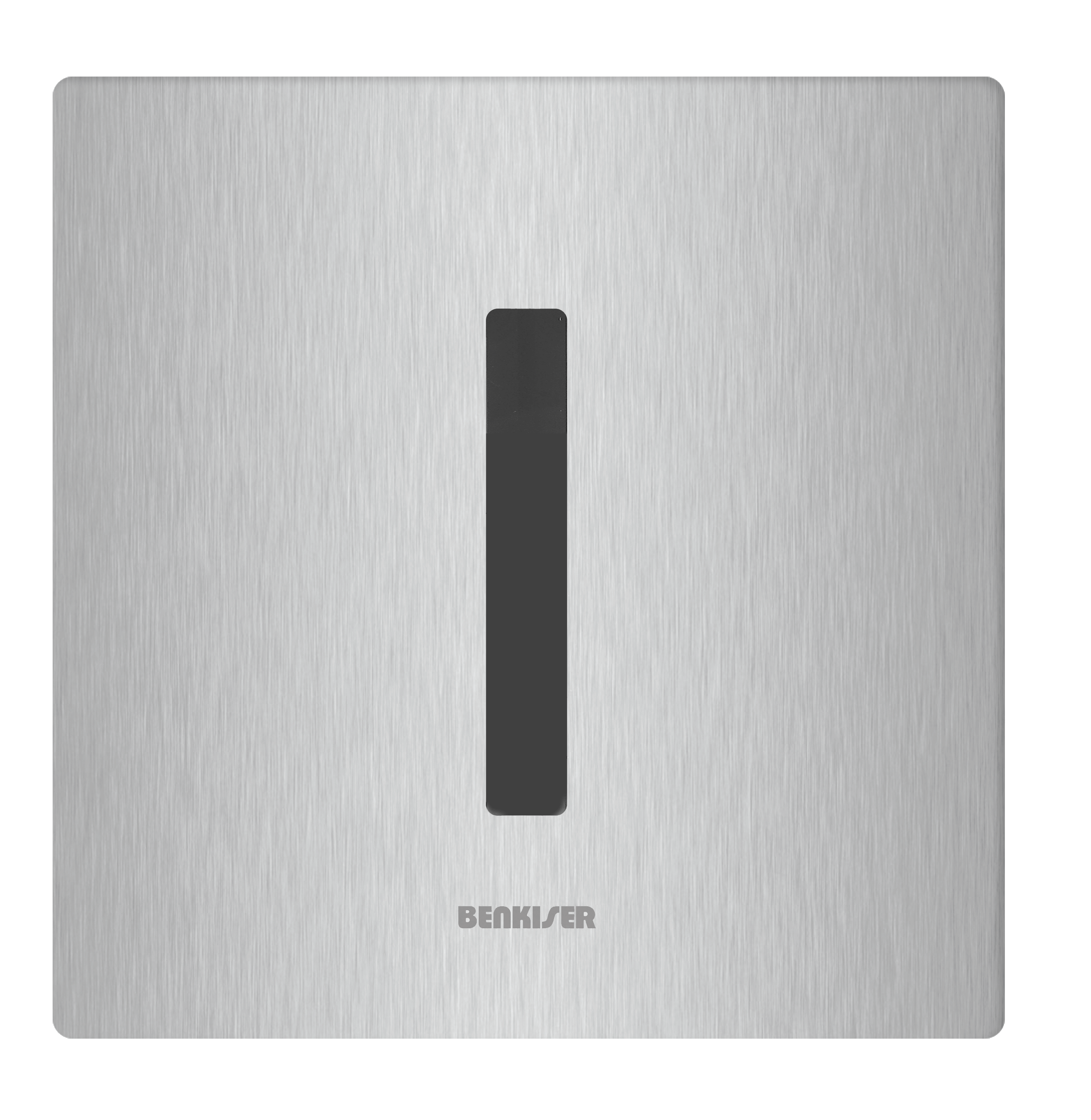 Do you like the urinal ready-to-use set?
Then feel free to contact us.

Technical
information
Data sheets and
instructions
Matching
products
EMPFOHLENRECOMMENDED FLOW PRESSURE
0.5-8.0 bar (7-116 PSI), use a pressure reducing valve at an operating pressure of over 8 bar
POWER SUPPLY
Internal battery box for 1 x 9V battery
9V plug-in power supply 100 – 240 V 50 – 60 HZ
HYGIENE FLUSH
24 hours after the last use, Adjustment 12-72 hours
FLUSH TIME
6 seconds, adjustable by remote control: 3 – 20 seconds
FLUSH VOLUME
1.89 liters per flush (factory setting)
Eco water saving option 1 liter per flush