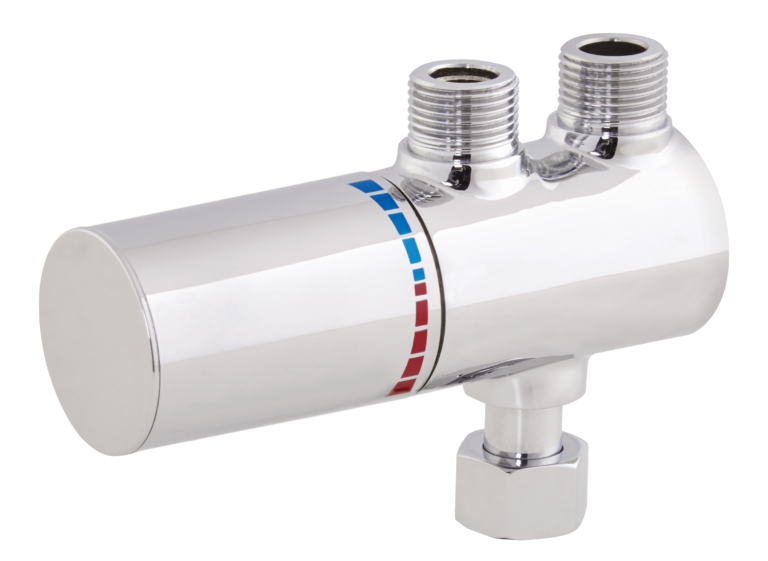 The small pre-mixer thermostat unit can be easily installed between the water connection and the faucet. This ensures that the preset temperature is always maintained, even if the pressure in the hot water pipe is too high. The integrated scald protection ensures that if the pressure in the cold water line drops, the water flow is blocked and thus prevents burns. That is why we also recommend the DVWG-certified pre-mixer for use in kindergartens.
Of course, the thermal disinfection specified by the DVGW with the pre-mixer is also possible, which is intended to prevent germs and legionella. Together with the optional connection set, Benkiser's thermostatic unit is the perfect partner for any washbasin faucet.
Do you like the Small pre-mixer thermostat?
Then feel free to contact us.

Technical
information
Data sheets and
instructions
Matching
products