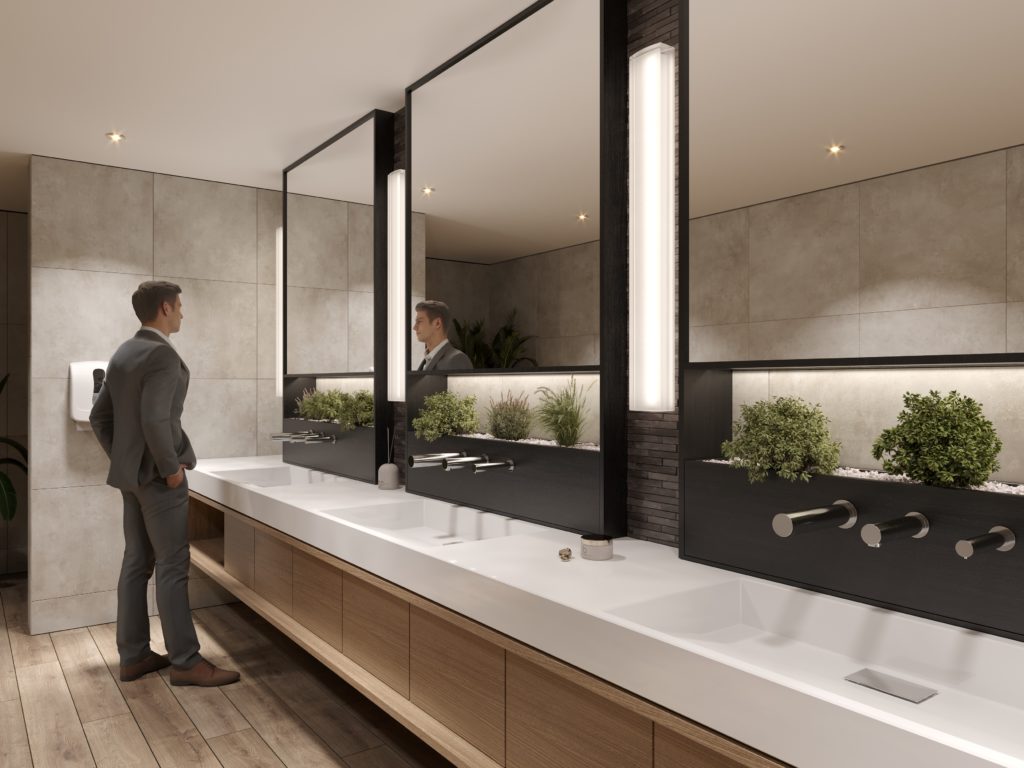 Colored fittings are the new trend. This was also evident at the ISH 2023 in Frankfurt (Hall 4.1, Stand F05), the world's largest trade fair for the sanitary, heating and air conditioning industry. Whether classic and discreet or boldly modern, with Benkiser's color finishes you can bring your imagination to life. Choose the finish that best suits you, in the color that best suits you.
Take the Metrix Trio, for example, an absolute crowd favorite consisting of a wall-mounted electronic fitting, soap dispenser, and hand dryer. In its design, the Trio is puristically reduced yet holistic. The entire hygiene of hand washing is perfected in one product. The Trio is a true all-in-one favorite that is particularly easy to install thanks to the metal mounting frame on which all three fittings are already pre-mounted.
With the various Benkiser color finishes, you can give the Trio character and personality. Whether polished Chrome, matte black, PVD brushed nickel, PVD antique bronze, or PVD copper, the Trio is impressive.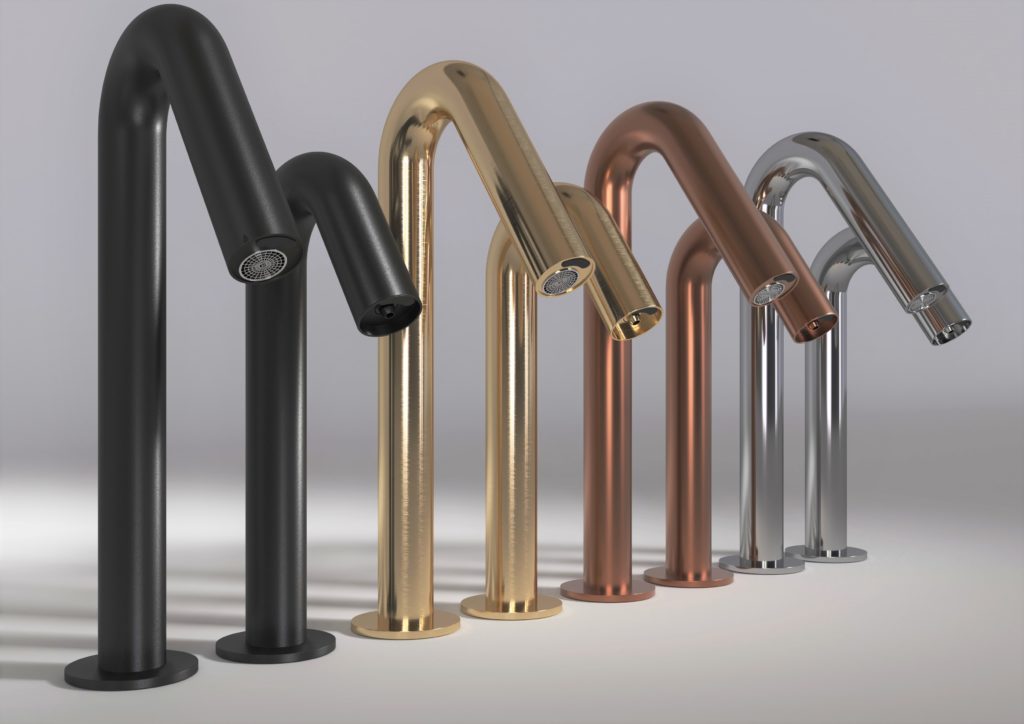 The graceful polished chrome finish is created through galvanization, resulting in this classic and durable standard finish in the Benkiser collection.
Matte black is in! Typically, we're used to trend colors coming and going, but black is timeless, a modern classic, so to speak. Matte black fittings are neutral yet eye-catching, making them the perfect choice for making accents. Non-reflective, matte black creates a different inviting atmosphere than its shiny counterpart.
PVD brushed nickel is popular for its "stainless steel look." This refined and cool look also avoids fingerprints and water stains. However, the Trio is also available as a full stainless steel version. AISI 316 stainess steel offers corrosion resistance and strength. Elegant design and resistance in one, and now more than ever. Our fittings stand up to the toughest conditions.
Colored metal tones give your rooms a fresh and unique look. PVD antique bronze has an exclusive and noble effect, yet it is not outdated. Especially against a neutral dark room design, antique bronze effectively sets the scene with its velvety effect that fits well with contemporary and industrial styles.
For those who want to stand out even more, copper-colored fittings are worth a closer look. Our PVD copper coating is classic, expressive, and warm. Give your rooms an irresistible flair. Just like satin gold, copper has a vintage feel yet remains trendy. Both warm and cool colors harmonize in this sensual ambiance.
Activated by an infrared sensor, all electronic Benkiser fittings open and close automatically. The convenient touchless operation protects you from germs and saves water. You can find more colors and shapes in our product portfolio.