Ideally suited for everyday continuous use in highly frequented washrooms, as well as facilities with special attention to the longevity and surface of the products. As a reliable partner to the washbasin faucet of the same name, the Metrix Primus stainless steel soap dispenser is an ideal complement.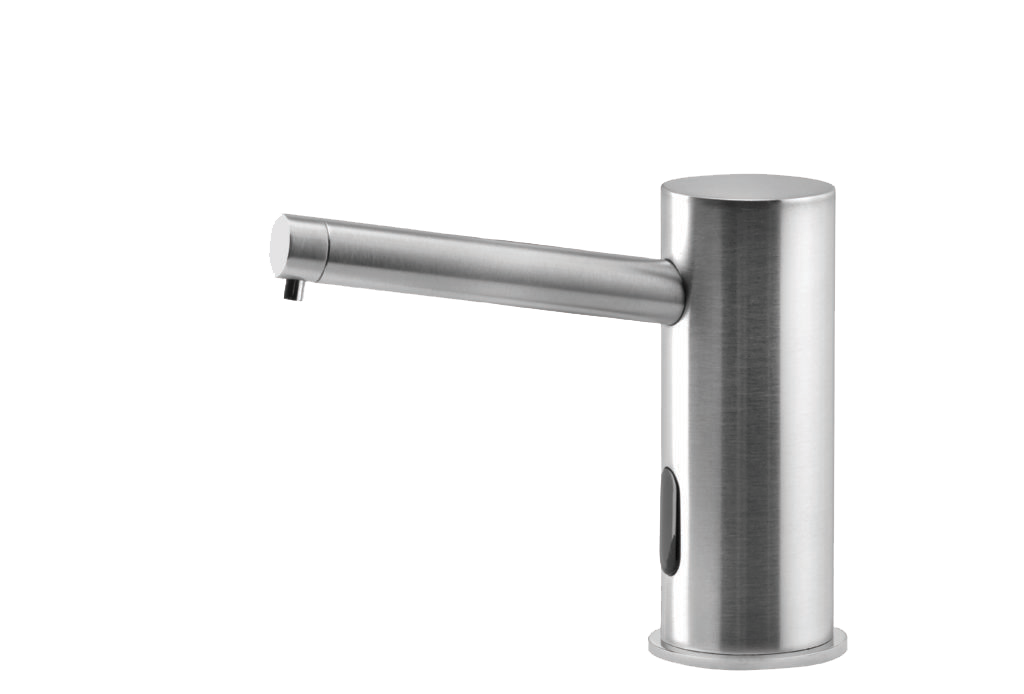 The body of the Primus soap dispenser is made entirely of AISI316 stainless steel. The stainless steel material is the preferred material in medical facilities, hospitality, food processing and other public facilities. Especially when there are particularly high hygiene requirements. The germ resistance of stainless steel has already been confirmed several times in scientific studies.
The material prevents the surfaces of the faucet from being contaminated with germs in various ways. In addition, it is particularly easy and thorough to clean.
The soap dispenser is operated by placing your hand in front of the sensor. A precisely dosed amount of soap is dispensed without touching the dispenser.
The 1L soap tank and mounting kit included in the scope of delivery can be easily attached under the washbasin. You can choose from a large selection of non-proprietary soaps and refill them yourself at any time. (Our Benkiser soap and disinfectant recommendation). Optionally available, the version with a 6L tank and free-standing pump for washrooms that are particularly heavily frequented.
It is installed using a separate drill hole in the washbasin in the same way as a conventional faucet. The peristaltic pump and sensor electronics are powered by a 12V power supply unit or 6xD batteries in a battery box.
To adjust the settings such as changing the amount of soap, cleaning stop, or automatically filling the line, use the optionally available remote control.
We also offer the Primus stainless steel faucet to match the soap dispenser to enable touch-free hand washing in places with special hygiene requirements.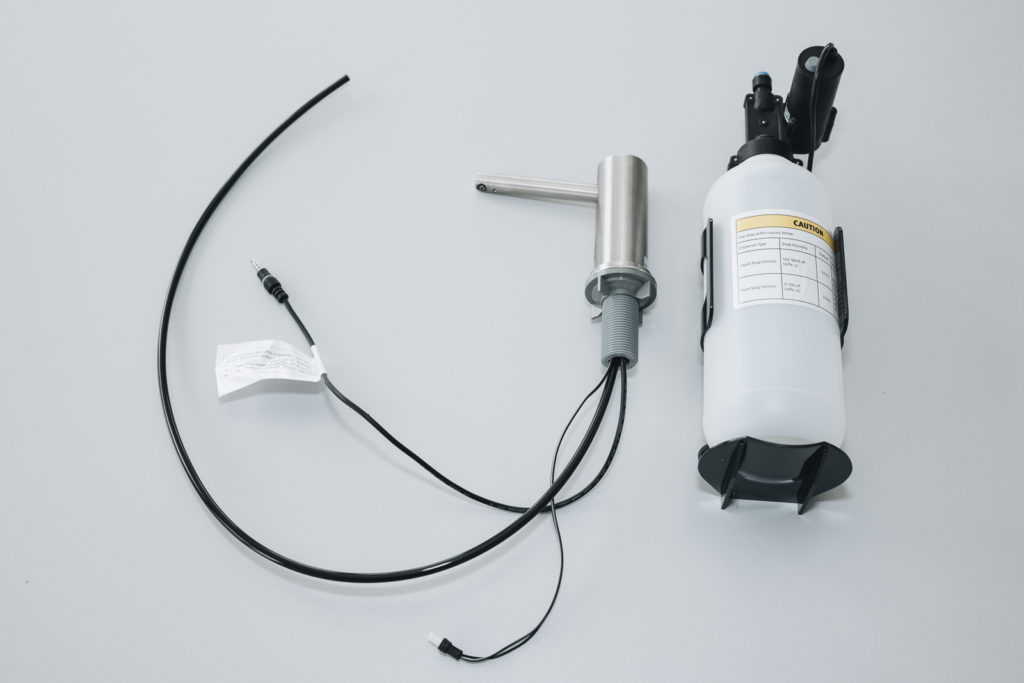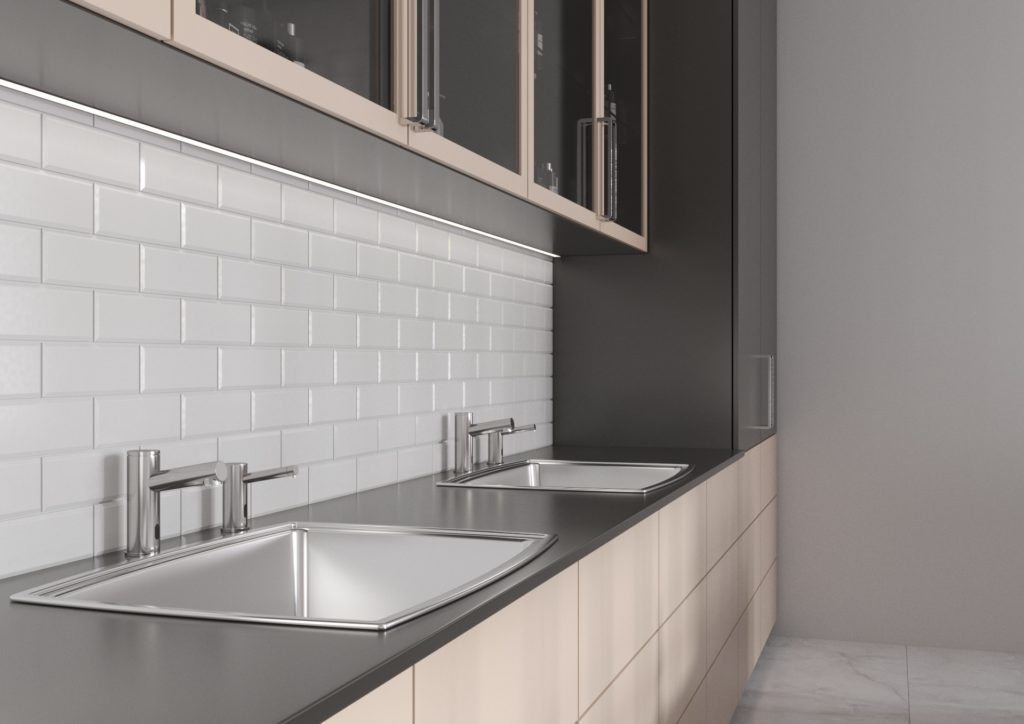 Do you like the Primus series?
Then feel free to contact us.

Technical
information
Data sheets and
instructions
Matching
products
POWER SUPPLY
9V AC plug-in power supply 100-240V 50-60HZ
9V battery
6 x 1.5V AA batteries
FLOW PRESSURE
0.5-8.0 bar (7-116 PSI), with an operating pressure of
above 8 bar use a pressure reducer
WATER SUPPLY
WATER SAVING OPTIONS
6 l/min/1.58 GPM;
4 l/min/1 GPM;
3 l/min/0.8 GPM;
1.89 l/min/0.5 GPM;
1.3 l/min/0.35 GPM
WATER TEMP
SAFETY SHUTDOWN
90 seconds, can use the optional
remote control can be shortened
HYGIENE FLUSHING
90 seconds, can use the optional
remote control can be shortened