Minimalistic, space-saving, easy maintenance -Metrix wall-mounted faucet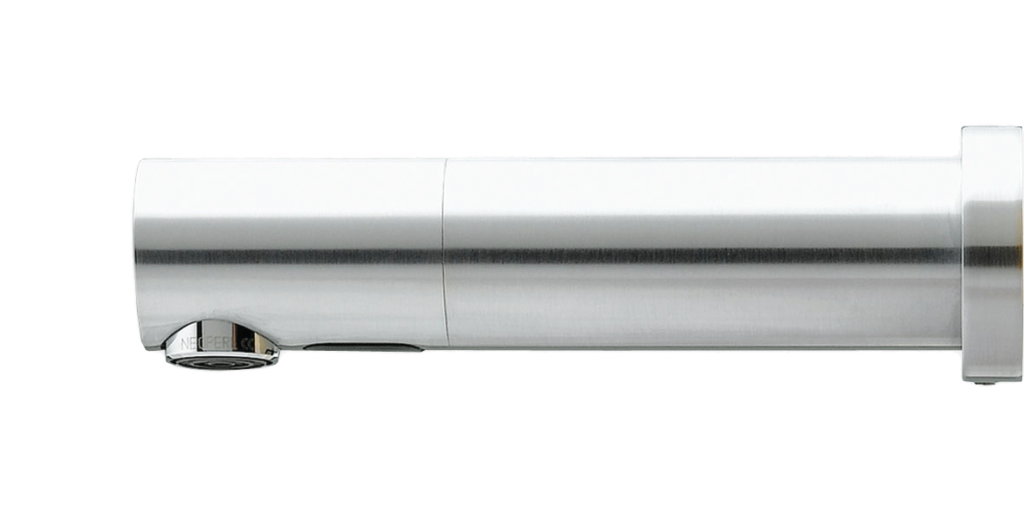 Wash your hands touch-free with the Metrix wall-mounted faucet. Puristically reduced to the essentials, the faucet is an eye-catcher in every modern bathroom. Thanks to the sensor hidden on the bottom side, the faucet is the focal point.
The faucet activates automatically when the user places their hand in the sensor range and stops when the user removes their hand. The water stream can also be adjusted by 10° in any direction to be perfectly aligned with your washbasin. A concealed wall set in the form of a hose including wall fixation is also supplied in order to conveniently hide the connections in the brick or drywall.
The dual power box for direct installation on the angle valve enables operation with a power supply unit or 9V battery. This means that the spout does not have to be completely dismantled for maintenance.
Sensor settings for individual adjustment of the electronic faucet are made using the optional remote control. The automatic, 30-second hygienic flush is activated pre-set and prevents the lines from being left without water flow for long periods of time. Thanks to the simple wall mounting, the faucet is also suitable for installation with wash bowls. The integrated IR sensor automatically sets the optimum range when it is connected for the first time and thus adapts to the washbasin used.
You will also find the touch-free Metrix wall-mounted soap dispenser and hand dryer in the Benkiser range to go with the faucet. Metrix combines uncompromising quality standards with elegant design. Ease of installation and durability in even the harshest installation environments. Saves water and maintains cleanliness.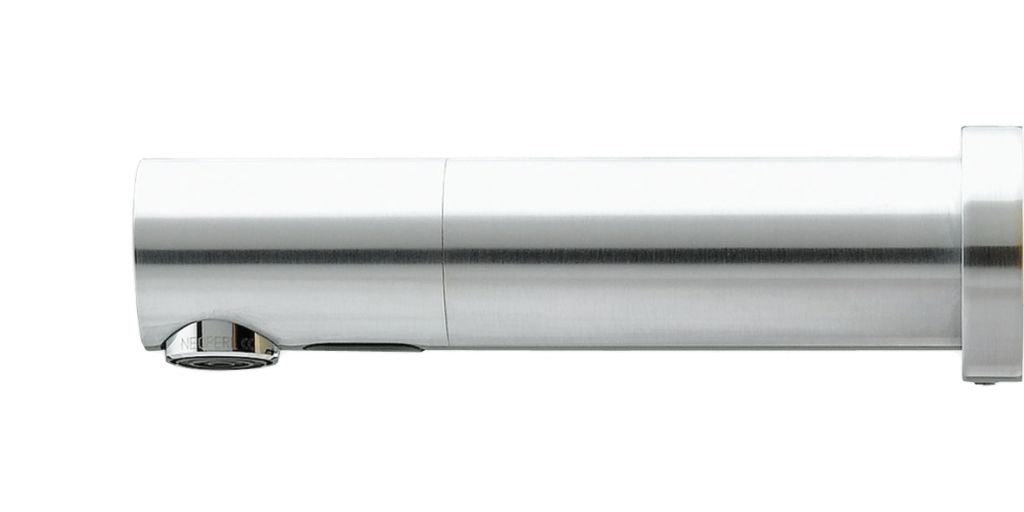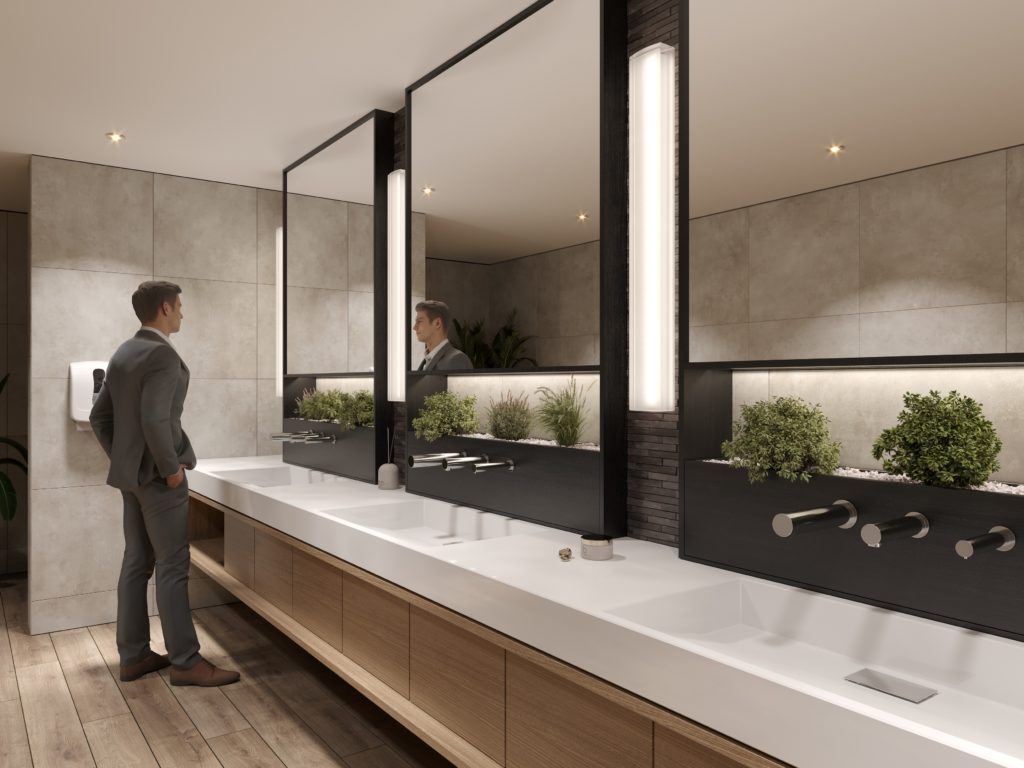 Do you like the Metrix wall-mounted faucet range?
Then feel free to contact us.

Technical
information
data sheets and
instructions
Matching
products
POWER SUPPLY
9V AC plug-in power supply 100 – 240 V 50 – 60 HZ
9V battery
FLOW PRESSURE
0.5-8.0 bar (7-116 PSI), use a pressure reducing valve with an operating pressure of over 8 bar

For Metrix thermostat: Recommended flow pressure: 0.5-5.0 bar (7-72.5 PSI), with a max. Difference of 2 bar between the cold and hot water. At an operating pressure of above 5 bar use a pressure reducer
WATER SUPPLY
WATER SAVING OPTIONS
6 l / min / 1.58 gpm – SSR PCA jet
6 l/min/1.58 GPM;
4 l/min/1 GPM;
3 l/min/0.8 GPM;
1.89 l/min/0.5 GPM;
1.3 l/min/0.35 GPM
WATER TEMP
SAFETY SHUTDOWN
90 seconds, can be adjusted with the optional remote control
SENSOR ACTIVATION
Preset sensor range 90 / 120mm, adjustable with the optional remote control
MOUNTING OPTIONS
Concealed, wall mounting, hollow wall mounting