Touchless sanitary solutions in a minimalist design, an important element of holistic hygiene concepts in public and commercial washrooms. The Metrix soap dispenser.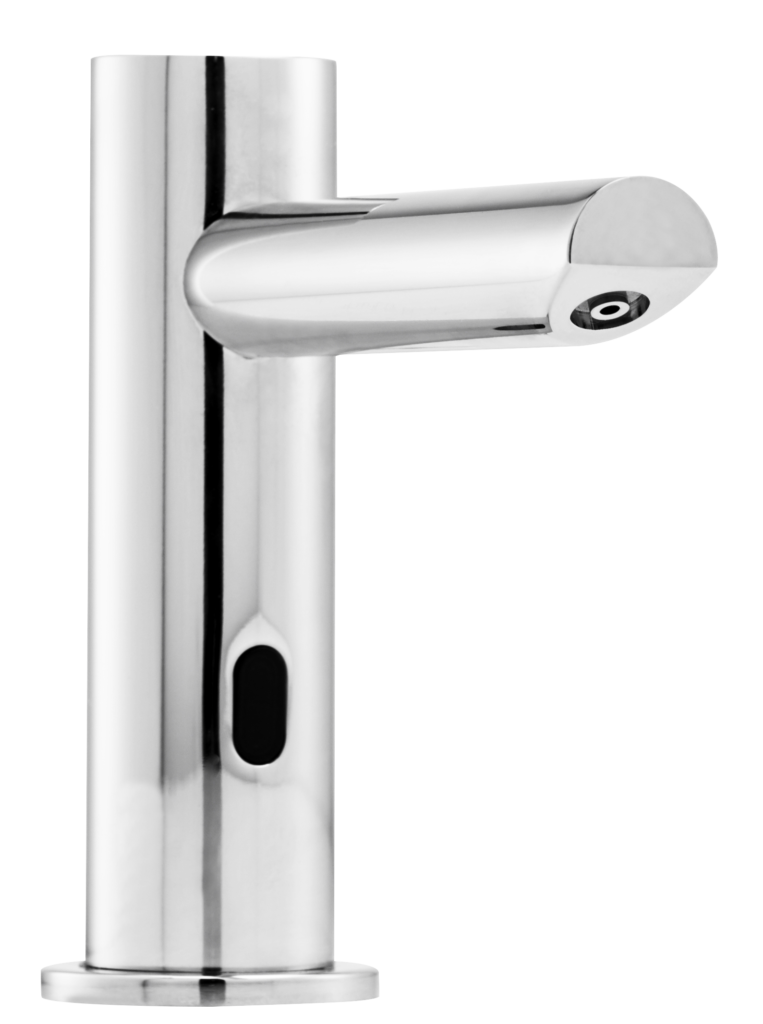 The stylishly designed Metrix soap dispenser is operated by placing your hand in front of the sensor. A precisely dosed amount of soap is dispensed without touching the dispenser.
The 1L soap tank and mounting kit included in the scope of delivery can be easily attached under the washbasin. You can choose from a large selection of non-proprietary soaps and refill them yourself at any time. (Our Benkiser soap and disinfectant recommendation). Optionally available, the version with a 6L tank and free-standing pump for washrooms that are particularly heavily frequented.
It is installed using a separate drill hole in the washbasin in the same way as a conventional faucet. The peristaltic pump and sensor electronics are powered by a 12V power supply unit or 6xD batteries in a battery box.
To adjust the settings such as changing the amount of soap, cleaning stop, or automatically filling the line, use the optionally available remote control.
The electronic Metrix soap dispenser is a perfect match for the washbasin faucet and hand dryer of the same name and enables touch-free hand washing in public or commercial bathrooms.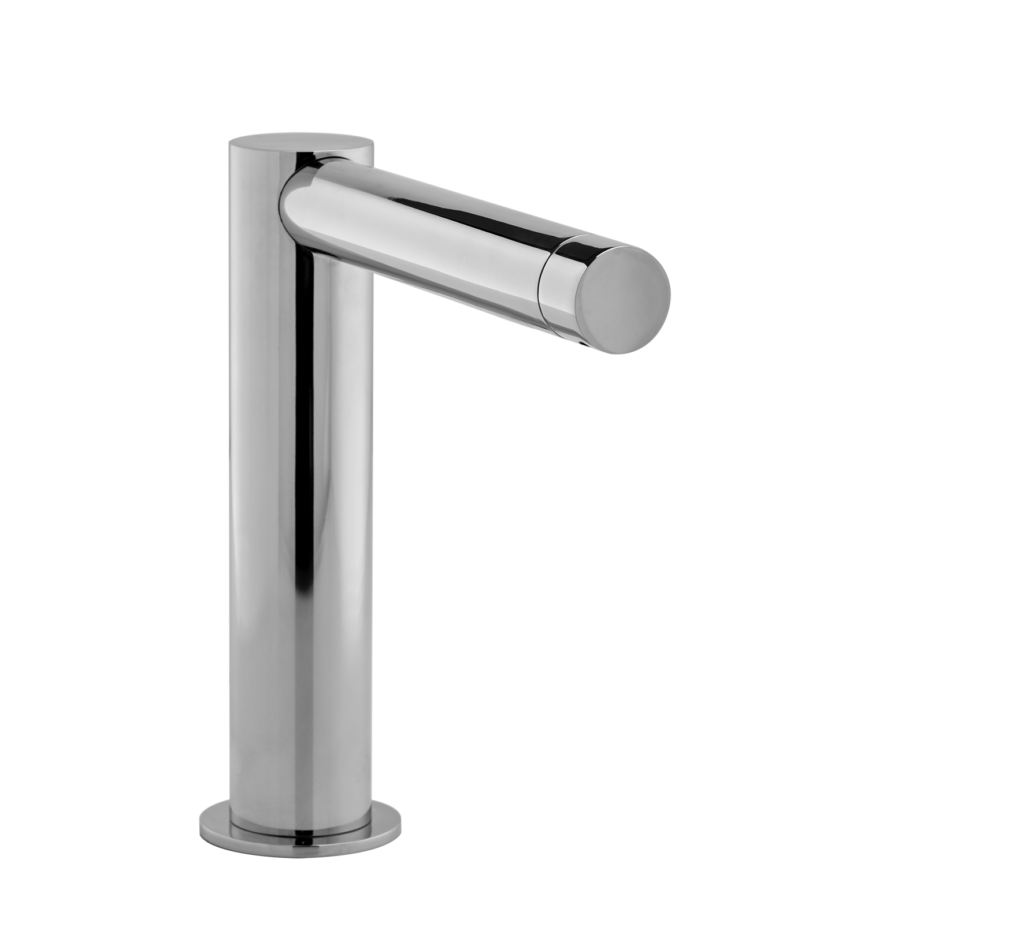 Do you like the Metrix series?
Then feel free to contact us.

Technical
information
Data sheets and
instructions
Matching
products
POWER SUPPLY
9V AC plug-in power supply 100-240V 50-60HZ
9V battery
6 x 1.5V AA batteries
FLOW PRESSURE
0.5-8.0 bar (7-116 PSI), with an operating pressure of more than 8 bar use a pressure reducer
For Metrix thermostat: Recommended flow pressure: 0.5-5.0 bar (7-72.5 PSI), with a maximum operating pressure difference of 2 bar between the cold and hot water. Use a pressure reducer if the operating pressure exceeds 5 bar
WATER SUPPLY
WATER SAVING OPTIONS
6 l/min / 1.58 gpm – SSR PCA jet
6L/min/1.58GPM;
4L/min/1GPM;
3L/min/0.8GPM;
1.89L/min/0.5GPM;
1.3L/min/0.35GPM
PCA spray
WATER TEMP
SAFETY SHUTDOWN
90 seconds, can use the optional
remote control can be shortened
SENSOR ACTIVATION
Preset sensor range 90/120mm, adjustable with the optional remote control
MOUNTING OPTIONS
Concealed, wall mounted, vanity mounted