The high arch makes the Schwanenhals imposing and practical at the same time. The extended spout provides the extra space you need at the washing area.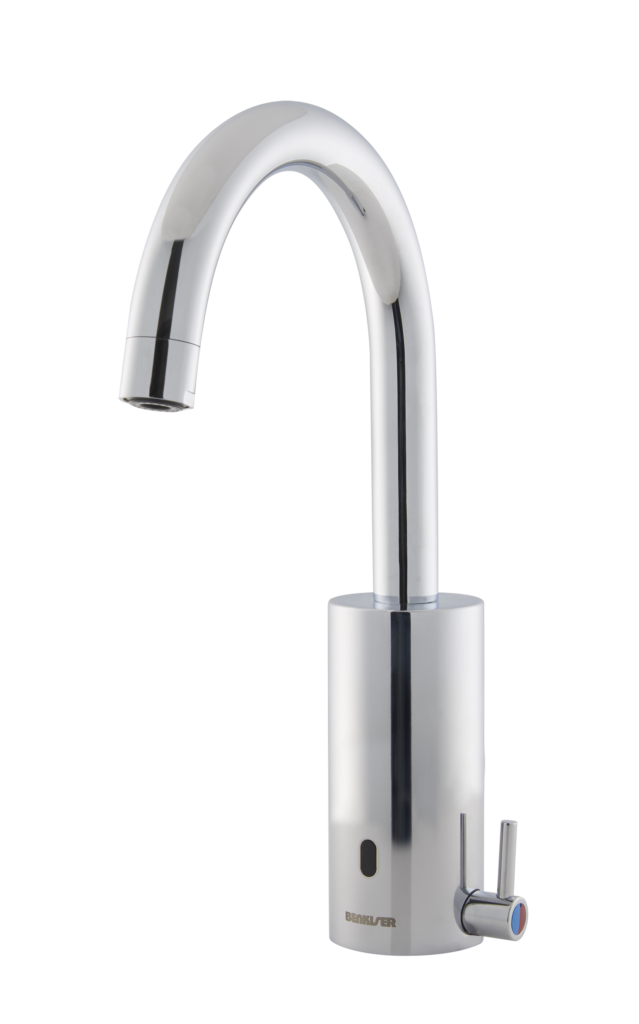 The infrared sensor discreetly placed in the base is triggered when you place your hands in front of the faucet and a pleasantly soft jet of water, similar to a shower faucet, envelops your hands. Due to the touchless operation, you avoid coming into contact with germs and reduce the risk of cross-contamination. If you remove your hands from the sensor area, the water flow will stop automatically. This saves water and energy thanks to ECO 2 liters supply of water per minute. Of course, the faucet is also available with other flow rates and jet streams.
The water temperature can be easily adjusted using the mixing lever on the side. The integrated hot water stop allows you to limit the flow of hot water and thus keep the temperature comfortable.
Thanks to the high, rigid spout, the faucet offers plenty of space for convenient cleaning.
The vandal-proof technology integrated into the faucet guarantees long-lasting operation. A 9V power pack or external battery box serves as the power supply, which can be interchanged if necessary.
The chrome-plated surface according to European standard allows easy cleaning of everyday dirt. For even better use of the possible settings, order the optional remote control.You can find suitable accessories in the product finder.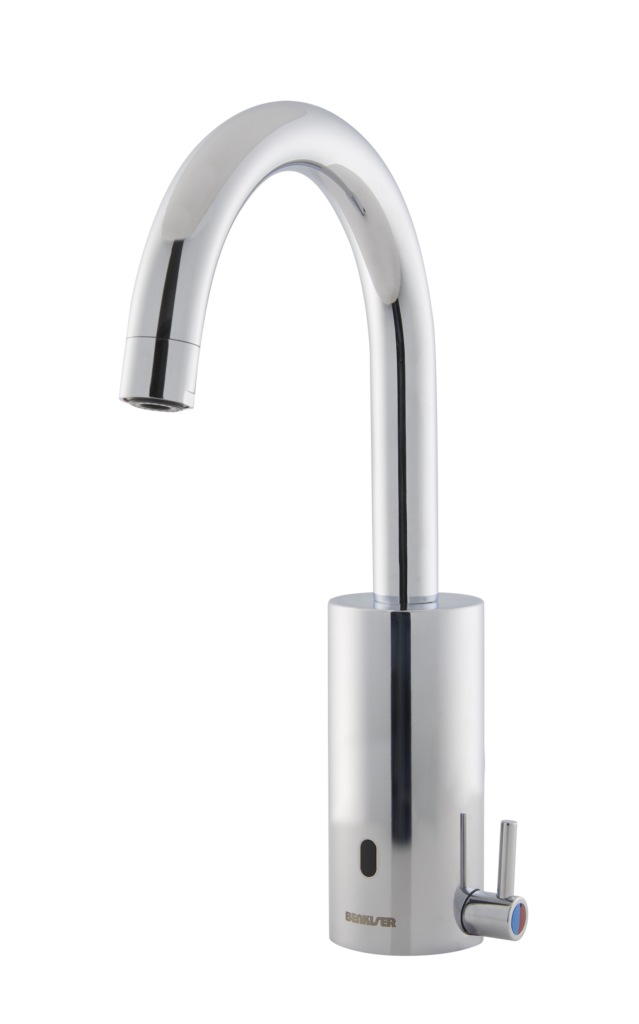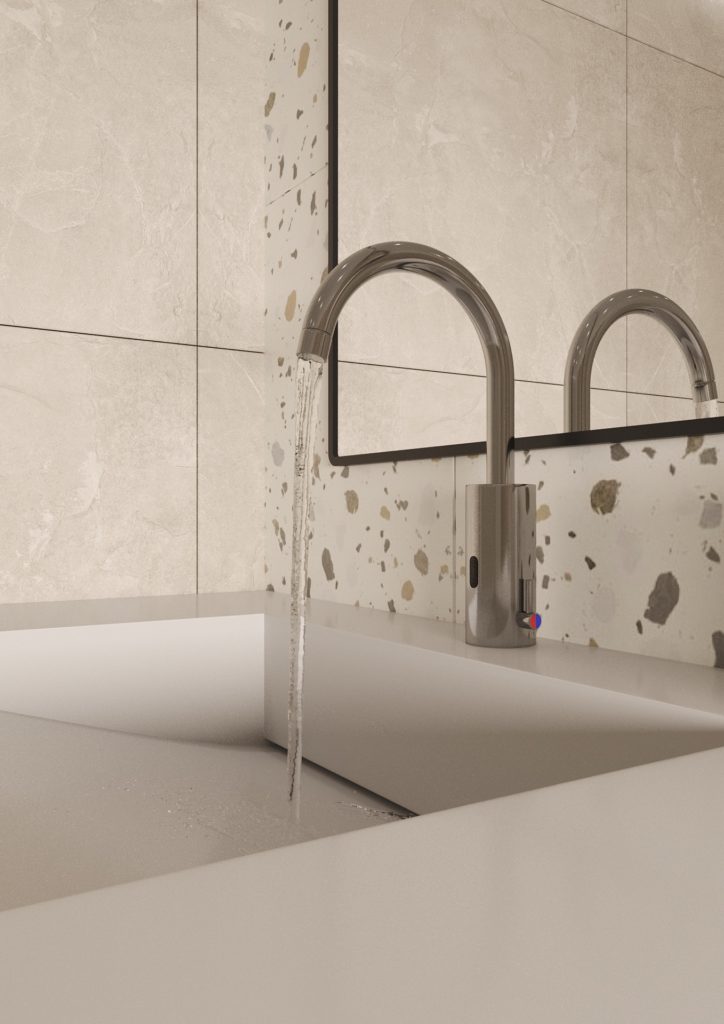 Do you like the Benkiser Schwanenhals?
Then feel free to contact us.

Technical
information
Data sheets and
instructions
Matching
products
POWER SUPPLY
9V plug-in power supply 100 – 240 V 50 – 60 HZ
6 x 1.5V AA batteries
FLOW PRESSURE
0.5-8.0 bar (7-116 PSI), use a pressure reducing valve at an operating pressure of over 8.0 bar
WATER SUPPLY
WATER SAVING OPTIONS
Standard 1.89 l/min
6 l/min/1.58 GPM;
4 l/min/1 GPM;
3 l/min/0.8 GPM;
1.89 l/min/ 0.5 GPM;
1.3 l/min/0.35 GPM
WATER TEMP
SAFETY SHUTDOWN
90 seconds, can be shortened with the optional remote control
SENSOR ACTIVATION
170 mm, adjustable with the optional remote control
HYGIENE FLUSHING
24 hours after the last use for 30 seconds, adjustability 12-72 hours