The Metrix Primus stainless steel faucet is ideally suited for everyday continuous use in highly frequented washrooms, as well as facilities with special attention to the longevity and surface of the faucet.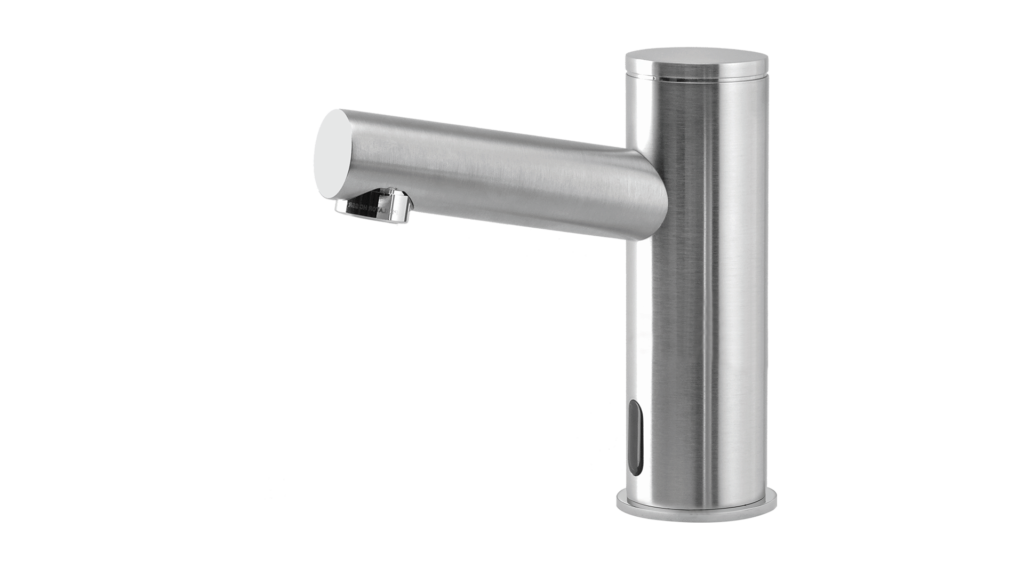 The body of the Primus faucet is made entirely of AISI316 stainless steel. The stainless steel material is the preferred material in medical facilities, hospitality, food processing and other public facilities. Especially when there are particularly high hygiene requirements. The germ resistance of stainless steel has already been confirmed several times in scientific studies.
The material prevents the surfaces of the faucet from being contaminated with germs in various ways. In addition, it is particularly easy and thorough to clean.
The Primus faucet impresses with an elegant, narrow body and the water flow is activated without touching it when you hold your hands under the spout. The water flow stops when you remove your hands. This saves water and saves you from cross-contamination.
You can easily set the water temperature using our optionally available thermostat pre-mixer including anti scalding function. The external solenoid valve allows easy installation directly on the water connection.
Sensor settings for individual adjustment of the electronic faucet are made using the optional remote control. The automatic, 30-second hygienic flush is activated at the factory and prevents the lines from being left without water flow for long periods of time.
A 9V power plug or external battery box serves as the power supply, which can be interchanged if necessary.
The touch-free Primus stainless steel soap dispenser is also available to match the faucet.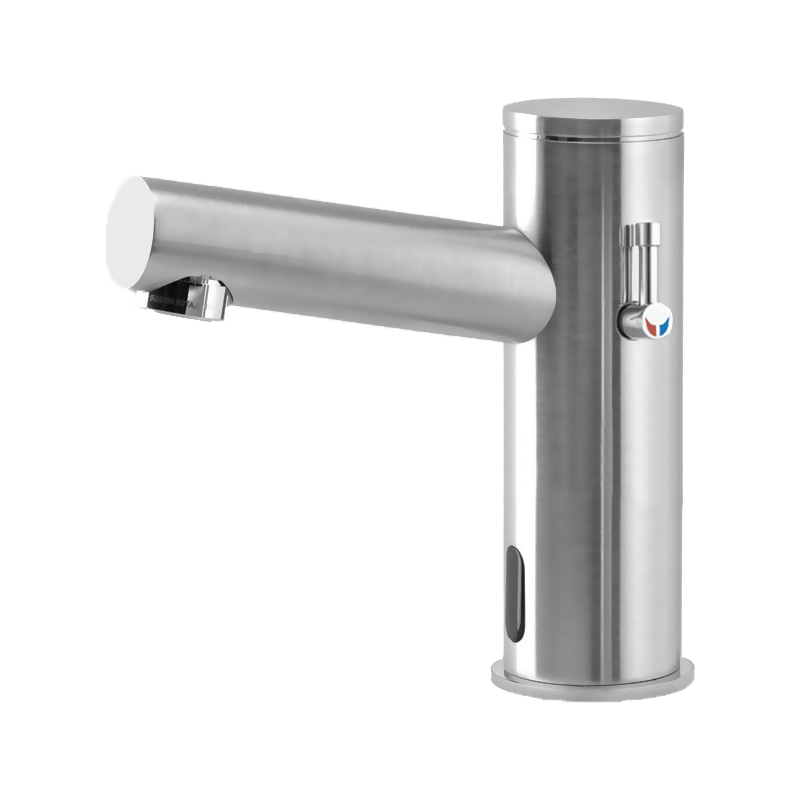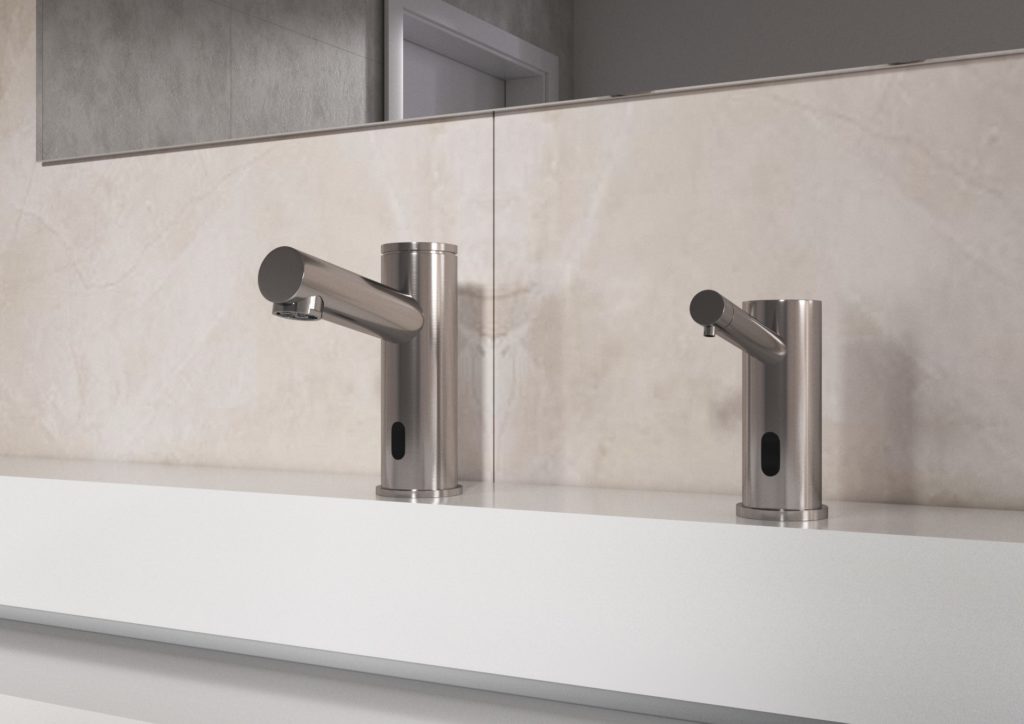 Do you like the Primus series?
Then feel free to contact us.

Technical
information
Data sheets and
instructions
Matching
products
POWER SUPPLY
9V plug-in power supply 100 – 240 V 50 – 60 HZ
Battery box for 1 x 9V battery
FLOW PRESSURE
0.5-8.0 bar (7-116 PSI), with an operating pressure over 8 bar, use a pressure reducing valve
WATER SUPPLY
WATER SAVING OPTIONS
6 l/min/1.58 GPM;
4 l/min/1 GPM;
3 l/min/0.8 GPM;
1.89 l/min/0.5 GPM;
1.3 l/min/0.35 GPM
WATER TEMP
SAFETY SHUTDOWN
90 seconds, can be adjusted via remote control
HYGIENE FLUSHING
24 hours after the last use, for 30 seconds, Adjustability 12-72 hours
SENSOR ACTIVATION
Preset sensor range 120mm, adjustable with the optional remote control