Simple design in combination with sensor electronics allows you to combine hygiene and style at the washing area.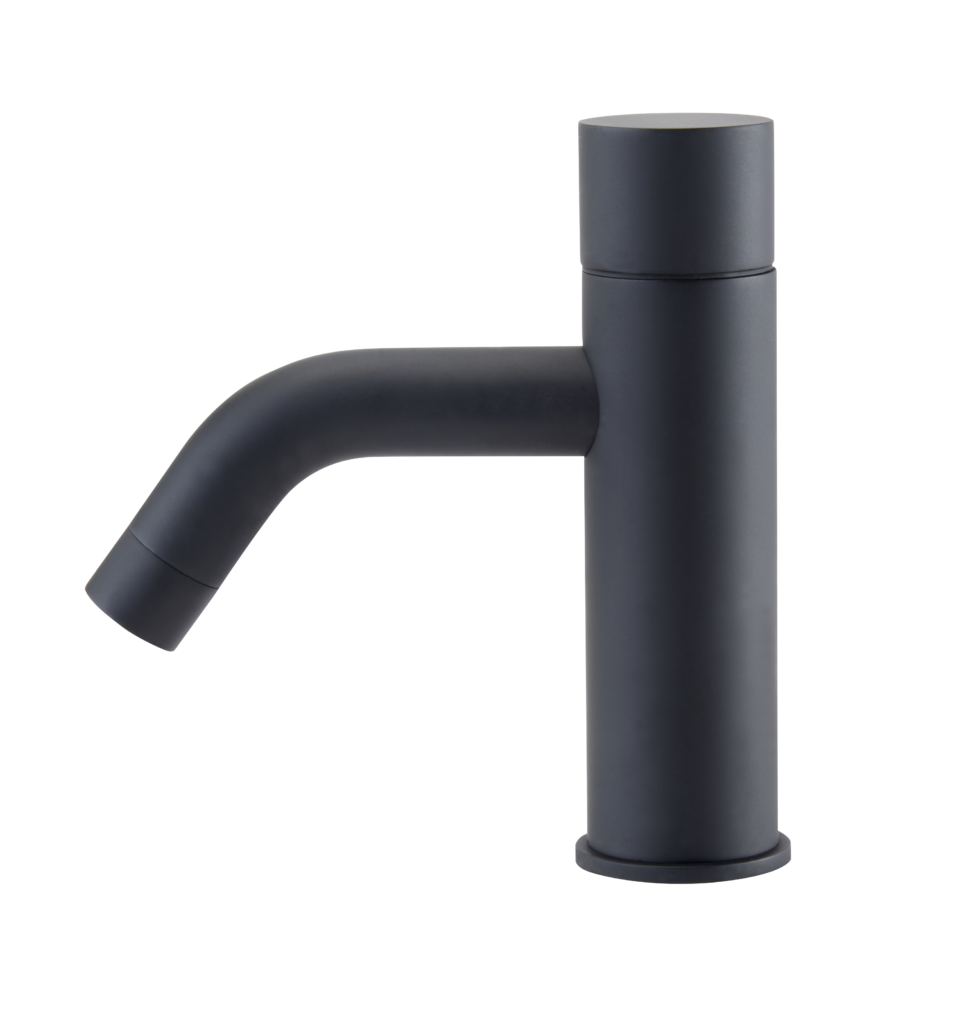 The sensor is discreetly hidden in the spout and turns the Fashion faucet into a highlight in every washroom. By placing your hands under the spout, the infrared sensor triggers the flow of water and you can wash your hands without contact. When you leave the sensor area, the water flow is automatically stopped and you save water and energy thanks to the ECO aerator, which only releases 4 liters of water per minute.
Equipped with a self-adjusting sensor, integrated solenoid valve and flexible connection hoses, you get a plug-and-play product that meets general technical standards.
Whether as a valve for cold or pre-mixed water, or as a mixer with a mixing handle on the side for convenient temperature setting, the Fashion faucet impresses in the washroom. The integrated hot water stop allows the water temperature to be manually limited directly inside the handle.
Advanced users may use the optional remote control for additional setting adjustments.
The Fashion faucet, which is made of chrome-plated solid brass as standard, is of course available in the current trend color matt black and other finishes.
Matching accessories and the identical electronic soap dispenser can be found in the product finder.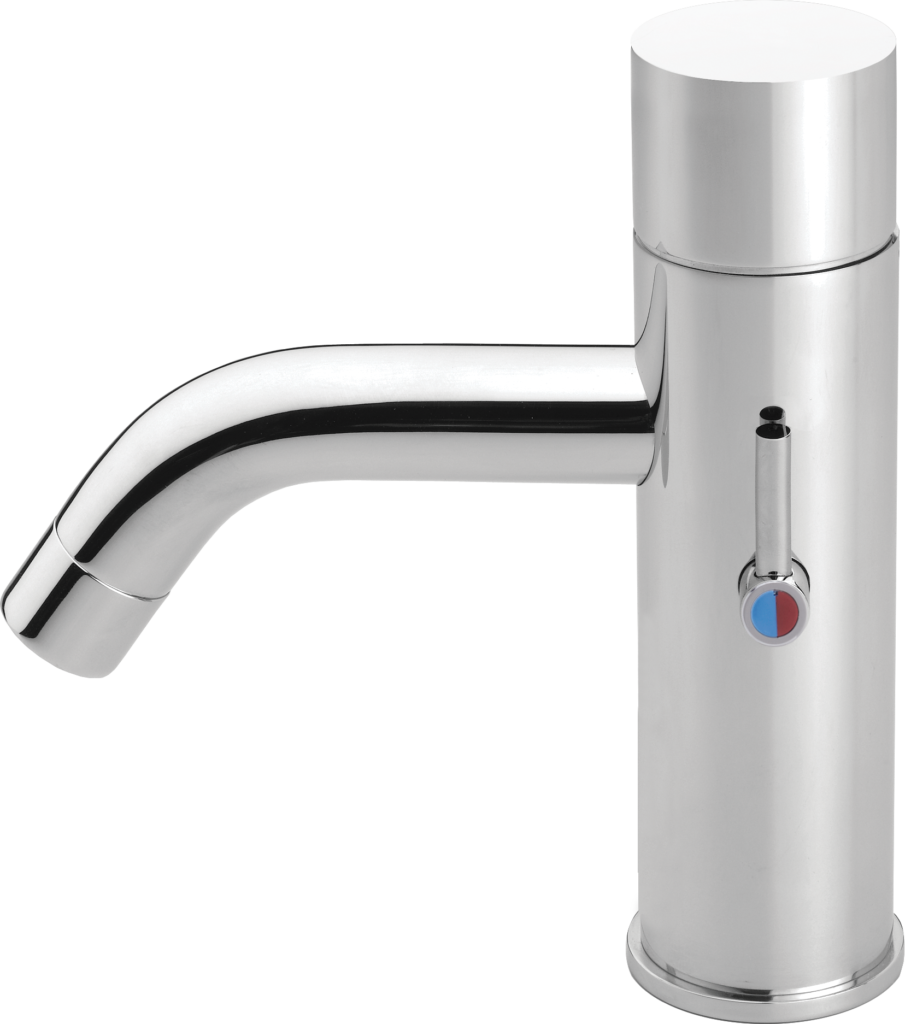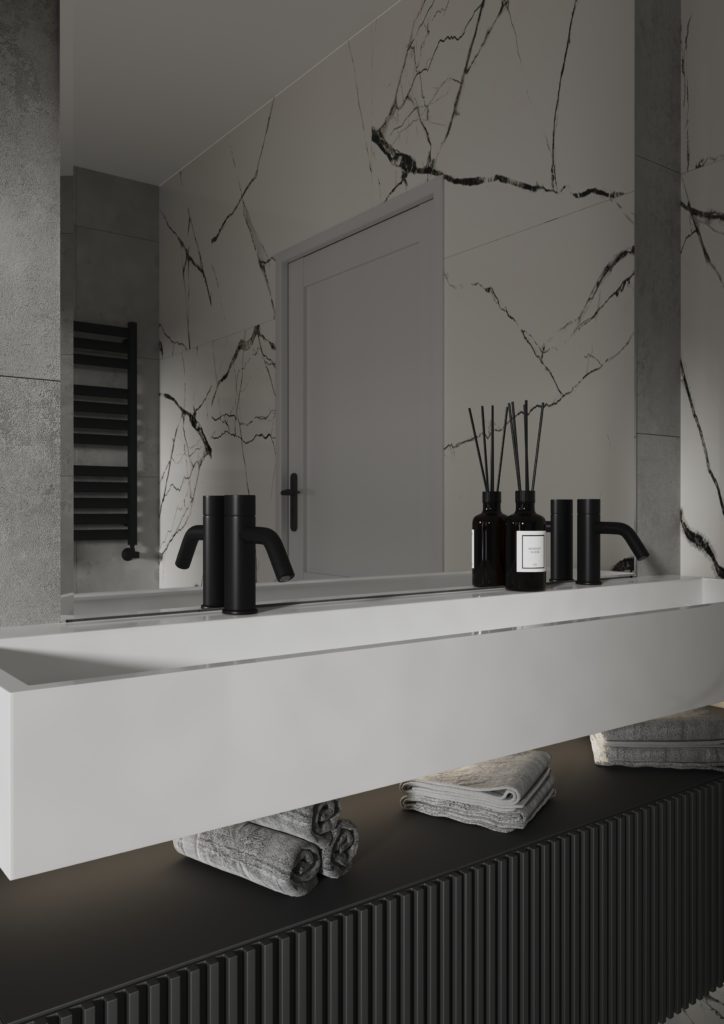 Do you like the fashion series?
Then feel free to contact us.

Technical
information
Data sheets and
instructions
Matching
products
POWER SUPPLY
9V plug-in power supply 100 – 240 V 50 – 60 HZ
6 x 1.5V AA batteries
FLOW PRESSURE
0.5-8.0 bar (7-116 PSI), use a pressure reducing valve with an operating pressure of over 8 bar
WATER SUPPLY
WATER SAVING OPTIONS
6 l/min/1.58 GPM;
4 l/min/1 GPM;
3 l/min/0.8 GPM;
1.89 l/min/0.5 GPM;
1.3 l/min/0.35 GPM
WATER TEMP
SAFETY SHUTDOWN
90 seconds, can be adjusted with the optional remote control
HYGIENE FLUSH
24 hours after the last use, for 30 seconds, Adjustability 12-72 hours
SENSOR ACTIVATION
Preset sensor range 95 mm, adjustable with the optional remote control