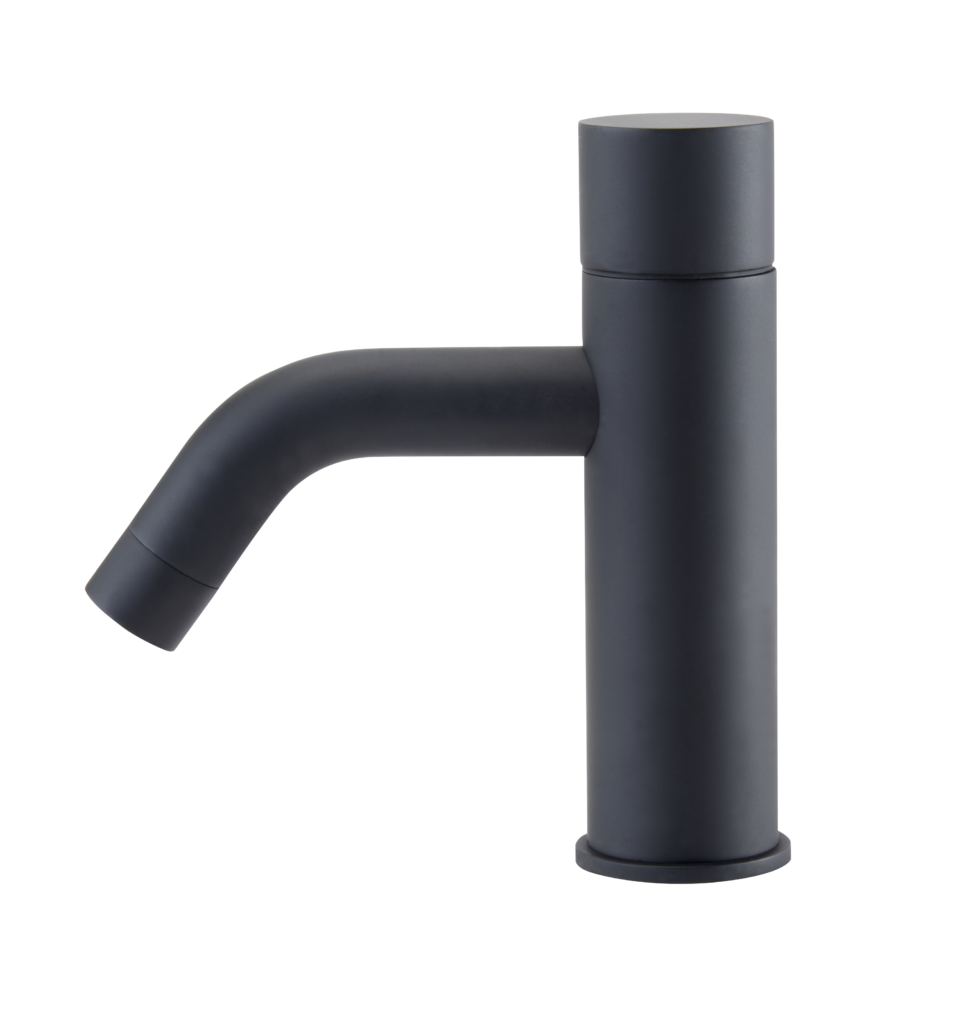 DESCRIPTION
The simple design, combined with sensor electronics, unites hygiene and style at the washing area.
The sensor is discreetly hidden in the spout and makes the fashion fitting a highlight in the washroom. By placing your hands under the spout, the infrared sensor triggers the flow of water. This means you can wash your hands without touching them. With the contactless use you protect yourself against cross-contamination.
When removing your hand from the sensor area, the flow of water is automatically stopped and you immediately get a good feeling: namely, that you have saved water and energy.
The fashion fitting is of course available in the current trend color matt black.
Whether as a valve for cold or mixed water, or as a mixer with a temperature control on the side for convenient temperature setting, the fashion fitting is the highlight in the washroom.
CHARACTERISTICS
Touch free activation by an IR sensor integrated in the spout. With a temperature selector lever with hot water limitation. For cold or premixed water. Power supply by 9v battery or 9v power supply possible. Brass body, chrome-plated, other coatings available on request. Sensor settings can be adjusted using an optional remote control.
OPERATION
The faucet is activated automatically as soon as the user puts his hand in the sensor area and stops when the user removes his hand again.
USE
Combines an elegant design with vandal-proof properties. Easy installation and durable even in the harshest installation environments. Saves water, maintains cleanliness. Ideal for offices, hotels and restaurants.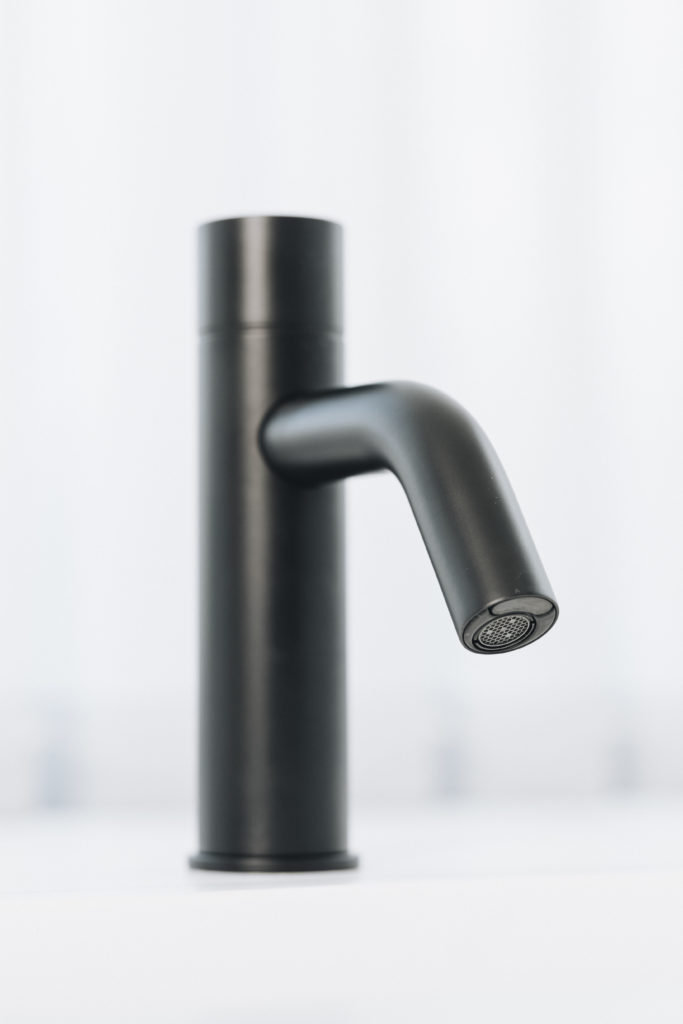 POWER SUPPLY
9V plug-in power supply 100 – 240 V 50 – 60 HZ
6 x 1.5V AA batteries
FLOW PRESSURE
0.5-8.0 bar (7-116 PSI), use a pressure reducing valve with an operating pressure of over 8 bar
WATER SUPPLY
Cold or premixed water
WATER SAVING OPTIONS
6 l/min/1.58 GPM;
4 l/min/1 GPM;
3 l/min/0.8 GPM;
1.89 l/min/0.5 GPM;
1.3 l/min/0.35 GPM
WATER TEMP
Max. 70°C (158°F)
SAFETY SHUTDOWN
90 seconds, can be adjusted with the optional remote control
HYGIENE FLUSH
24 hours after the last use, for 30 seconds, Adjustability 12-72 hours
SENSOR ACTIVATION
Preset sensor range 95 mm, adjustable with the optional remote control