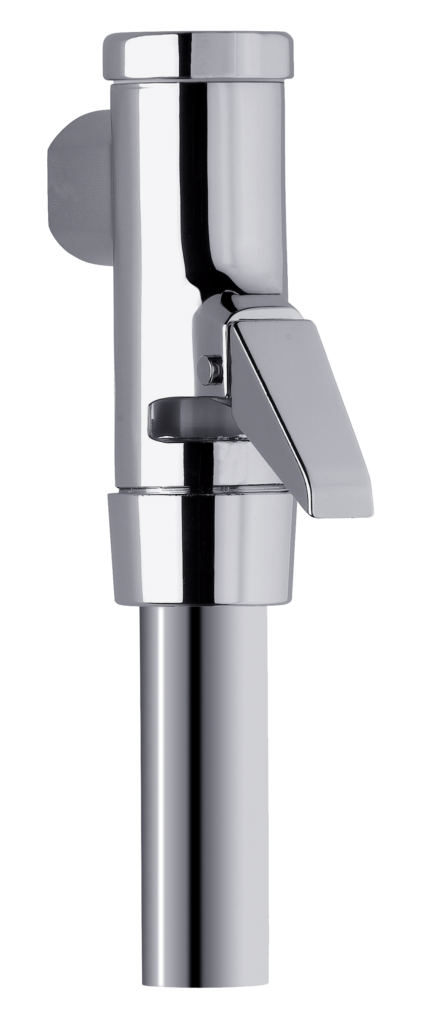 Our professional flusher with BENKISER automatic. It always works reliably even with low water pressure and always delivers 6 liters of water per flush. Despite economical water consumption, they have a good flushing performance. The 845 is manufactured in an all-metal design. This enables vandal-proof use in highly frequented guard rooms. Available in different connection sizes.
Do you like the 828 WC flush valve?
Then feel free to contact us.

Technial
information
Data sheets and
instructions
Matching
products
TECHNICAL DETAILS
Lever Operated (Full Brass)
Min. Pressure 1,2 bar up to max. 5 bar
Fully Automatic Regulation of Flushing Volume and Stream acc. DIN EN 12541
Flushing Time abt. 6 sec. / Flushing Volume abt. 6 litres
Connection 3/4" (DN 20)
Supplied with: Short Connection Pipe and Washer
Weight: abt. 600 grs.